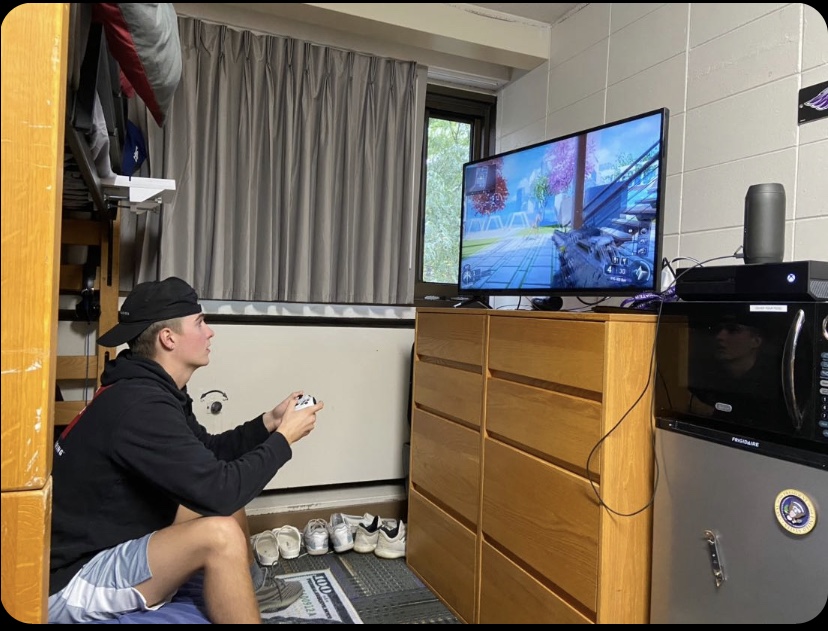 Matt Demichiel
While COVID-19  negatively affects nearly every aspect of society, that's not the case with with the UW-Whitewater Esports Club. 
"COVID doesn't affect us too much, which is a cool feature of our function being mainly online. Our teams practice via our Discord servers and our events are going to be completely virtual for this year," said Esports director Jacob Halfman.
The Esports Club features multiple competitive teams that play each other from various places around the country. While some tournaments were held in-person in the past, most can be held virtually on varying online platforms.
"With COVID happening right now I think that the only problem that it will cause is with in-person tournaments. Other than that everything being online is actually somewhat easier if you know what you are doing,"said Nate Janney, Rainbow Six: Siege team captain.
The Rainbow Six: Siege team also does film reviews of their scrimmage sessions. The process involves critiquing previous matches. The team breaks down what they did well, what they can improve on and various things that went wrong.
"It is a lot easier to do it in person, but we should be able to accommodate for the time being. Other than that, the Esports world is mostly unaffected by what is going on and continues to go strong," Janney said.
With most events  held online, the production quality has gone up as well. 
"We are putting a fairly decent investment into our production quality for live streams," said Halfman. 
The Whitewater Esports Club is an example of how student organizations are embracing the new normal during the COVID-19 pandemic. In fact, students may be looking to get more involved in Esports club activities, with physical contact sports posing a larger health threat.
"I wouldn't mind taking a more virtual approach when it comes to sports this year," said prospect Alex Scamfer. "Esports is definitely one way to do that. Of course it would be much safer as well." 
Students interested in joining the UW-Whitewater Esports Club can visit https://discord.gg/UWW for more information.