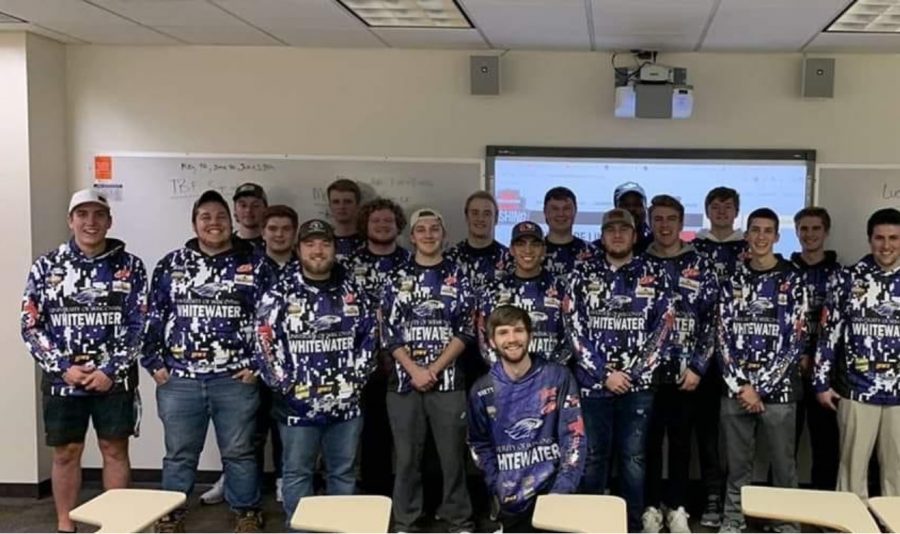 Fishing during the fall is one of the most exciting times to fish all year. They fight hard, and who doesn't like getting outdoors to enjoy the crisp autumn air. This year is no different, and the fishing team here at UW-Whitewater is enjoying the fun. One reason why fishing is so good this time of year is because the fish are eating extra to survive the winter. The fish tend to bite more and in-turn increases the chances of catching them. 
While the team is just getting started this year, it is encouraging new members to join. The club can teach members new and interesting ways to improve fishing skills, such as what lures to use for each fish, how to recognize a certain species, and many other useful tools.
"The club is a great way to make new friends who like to fish, get access to our team discounts from sponsors, and learn about bass fishing," says club president Alex Gaziano. "The fall is a great time to fish for all species, but smallmouth bass are the most aggressive this time of year and put up a great fight."
Fishing can provide a fun and neat way to get outdoors. Not to mention, reeling in a big fish that fights and jerks is a great way to get the heart racing. However, it also provides a competitive opportunity with a chance to compete for UW-Whitewater. 
"During this year our goal is to be able to get back out on the water and compete for the university," says Michael Zawicki, the club vice president. "Some places that anglers have the most success can be on the great lakes, up north on small lakes, or even Whitewater lake which is practically right outside our front door."
There's plenty of small lakes nearby with all sorts of hungry fish ready to bite.  Many of the anglers fish together, but some will fish on their own as well. Common fish this time of year include: smallmouth bass, musky, northern pike, salmon, and various kinds of panfish. 
The UW-Whitewater Club Fishing Team meets once every other week at 9 p.m. on Mondays. So interested students don't have to worry about being overloaded with work for the club. They can simply enjoy a fun fall activity while meeting some new friends. It doesn't matter what the skill level or how long someone has been fishing – the club is welcoming to all. The team hopes to lure in students like Kendal Thompson. 
"I like fishing!" Thompson says.