Uncertainty without a soccer season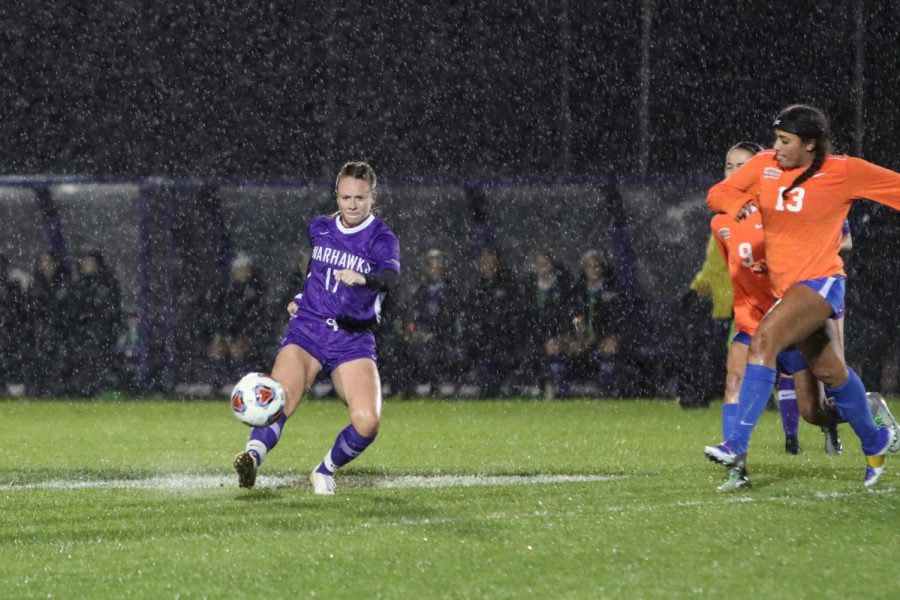 Heading into the 2020 season, University of Wisconsin-Whitewater Women's Soccer Head Coach Ryan Quamme said his team was extremely excited. After finishing 2019 strong and returning most of their core group, including eight seniors and a strong junior class, he thought the student athletes used it as motivation moving forward.  
This motivation continued into the months after the 2019 seasons conclusion, with December, January, February and the first couple weeks of training in March leading up to the team's trip to Costa Rica going great according to Quamme. However, due to the COVID-19 pandemic, that trip to Costa Rica would end up being cancelled, along with an announcement months later on July 27 from the Wisconsin Intercollegiate Athletic Conference (WIAC) that conference seasons and championships for football, women's soccer, women's volleyball and men's and women's cross country would be cancelled for the 2020-21 academic year.  
"We were on a great path I think physically and mentally for this season. Now the challenge is I think we're still on a great path for next year because we have some great leaders. Some of them are hopefully going to stick around and be able to use their last year of eligibility that would have been seniors. I think it will help us in the long run because we're going to get another year of keeping that momentum going. The challenge now is how do we keep that momentum going and make the best out of this academic year."  
Leading up to the decision by WIAC, Quamme said they were in communication with the team throughout the summer and probably not as much as the players wanted because the situation was constantly changing. He also added that the uncertainty made it more difficult for him and his staff, who are 9-month appointments and were not around campus as much with no summer camps taking place.  
"We just approached it as being ready to go in August if we come in and have our regular season, and that's the kind of information we gave them, until we knew more concrete answers which didn't come till probably mid to late July, that the season was going to be canceled." 
Senior defender Katy Kusswurm said she was at work the day the announcement of the cancelation was made. She remembers bawling while she drove home before discussing it over Facetime with her roommates, who are also on the team, later that night.  
"It was just a lot of mixed emotions. Leading up to the news we had a feeling that it was going to happen. It never really hit us until we saw the articles-saw the Group Me and everything. It's really sad." 
Even though there is no season taking place, the WIAC is still allowing institutions to establish practice opportunities as long as they are within limitations specified by the NCAA throughout the 2020-21 academic year. Junior Midfielder Carli Nehls said she thinks everyone on the team is super excited to get back after probably six months without organized team workouts. After she played soccer for the last 16 years, six months is a lot of time off.  
"As much as that was really hard to do and the season being cancelled is really hard, I think it gives you a little bit of perspective of how much the season meant and how much time together with the team actually means, so I think that everyone is really excited to get back," said Nehls. 
Without a season, coach Quamme said the hardest thing for him will be having no game days and even more so around the time the team would get into the conference season and postseason play, mentioning that there's something about walking under the lights and competing.  
"It's hard to recreate that environment and feeling that you have," he said. I think it will make next year more special when we step on the field and what we've all been through."