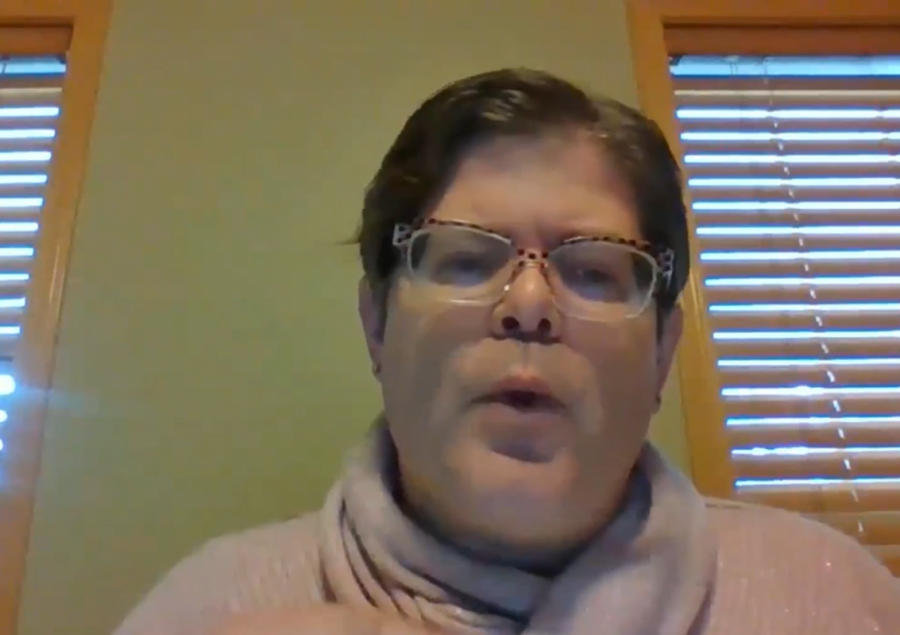 Strategies and teamwork to alleviate the current budget situation at UW-Whitewater were the focus of the university town hall meeting Thursday, Oct. 29. 
The Chancellor's Cabinet gathered to move forward with the conversation they began a week earlier about budget projections. Chancellor Dwight Watson reiterated that anyone at UW-W was more than welcome to share ideas and possible plans of action in forging ahead. 
"We can make some decisions together to maintain the legacy of this historical place," said Watson. "If we want this university to last for another 150 years, we have to be relentless in our efforts to right-size this budget."
Interim Provost Greg Cook presented a proposal to create a Budget Operations Committee to look at paths toward solutions. The BOC will evaluate different budgeting strategies and present their recommendations to the cabinet. The cabinet can also propose strategies to them, and they can then evaluate them. Anyone is welcome to submit their ideas. 
"The purpose of the BOC is to create a process that will engage shared governance groups and other campus constituencies in recommending budget strategies to the chancellor and the cabinet so that we can all work together to solve the current and upcoming budget challenges," said Cook. 
The basic membership of the Budget Operations Committee will have two co-chairs who have already been selected: Robert Kirk, budget manager from Administrative Affairs, and John Chenoweth, dean of the College of Business and Economics. There will also be one representative from each of the governance groups. Those governance groups include the Whitewater Student Government, Faculty Senate, Academic Staff Assembly and one from the University Staff Council. One representative from each of the university's divisions will also be included.
The cabinet anticipates that the Budget Operations Committee will have its first meeting on Friday, Nov. 6.
Initial cost-saving strategies were shared by Interim Vice Chancellor of Administrative Affairs Taryn Carothers. Some of these strategies include freezing vacancies, reducing lump sum payments, optimizing investments, reducing central funding of expenses and addressing other operational costs, among other strategies. 
"In these first five strategies, we've done a lot of digging where we've actually estimated the total identified savings for FY'21 and FY'22," said Carothers. "If we can hit those targets and find a way to create those savings that have been identified, there is $4.2 million of savings in just those five items represented, which means the remaining savings to hit for FY'21 would only be $2.8 million."
Successfully cutting these costs leaves the campus in a good spot moving forward, especially if these savings end up being permanent strategies.   
Several questions were asked during the question and answer portion of the town hall.
Some answers coming from this session included ensuring no across-the-board budget cuts, considerations on more than one representative in the Budget Operations Committee, trying to avoid furloughs going into fall of 2021, and announcing that spring break will be moved from March to the third week of April.
Depending on the condition, students will finish on campus the last two weeks, have final exams, and commencement. However, if conditions are not right, everyone should be prepared to continue remotely. 
Tuition rates were discussed in last week's meeting and it was decided that they will not be touched. 
"At this time, tuition rates are not something that we are moving forward with," said Watson. "With COVID-19, we want to focus on getting more base budget support and not necessarily taxing our students."
Community engagement began during this meeting, suggesting that the university should engage in revenue generation rather than cuts. These are ideas that are encouraged to be brought to the cabinet's attention. Efforts from the entire community are crucial in moving forward.