UW-W celebrates adult students
UW-Whitewater celebrated nontraditional students by awarding five with the Outstanding Adult Student Award and one Faculty member the Concern for Adults Returning to Education award (CARE). 
Returning adult student coordinator Lynn Smith is a key supporter for these students, making it a priority to commemorate the accomplishments of adult learners at UW-W. Each year, faculty members nominate students that show resilience in their return to an educational career. Although there was not a reception due to COVID-19, the students were still granted the recognition.
This year 33 students were nominated, and the 5 winners were Richard Bein, Caitlin Jung, Corey Saffold, Roberto Sagrero Sosa, and Jacquelyn Schimke. The winner of the CARE award was associate professor Donald Jellerson. Whitewater celebrates National Nontraditional Student Week every year, and this year it was celebrated Nov. 2 – 6 with a host of virtual events and accolades. 
Caitlin Jung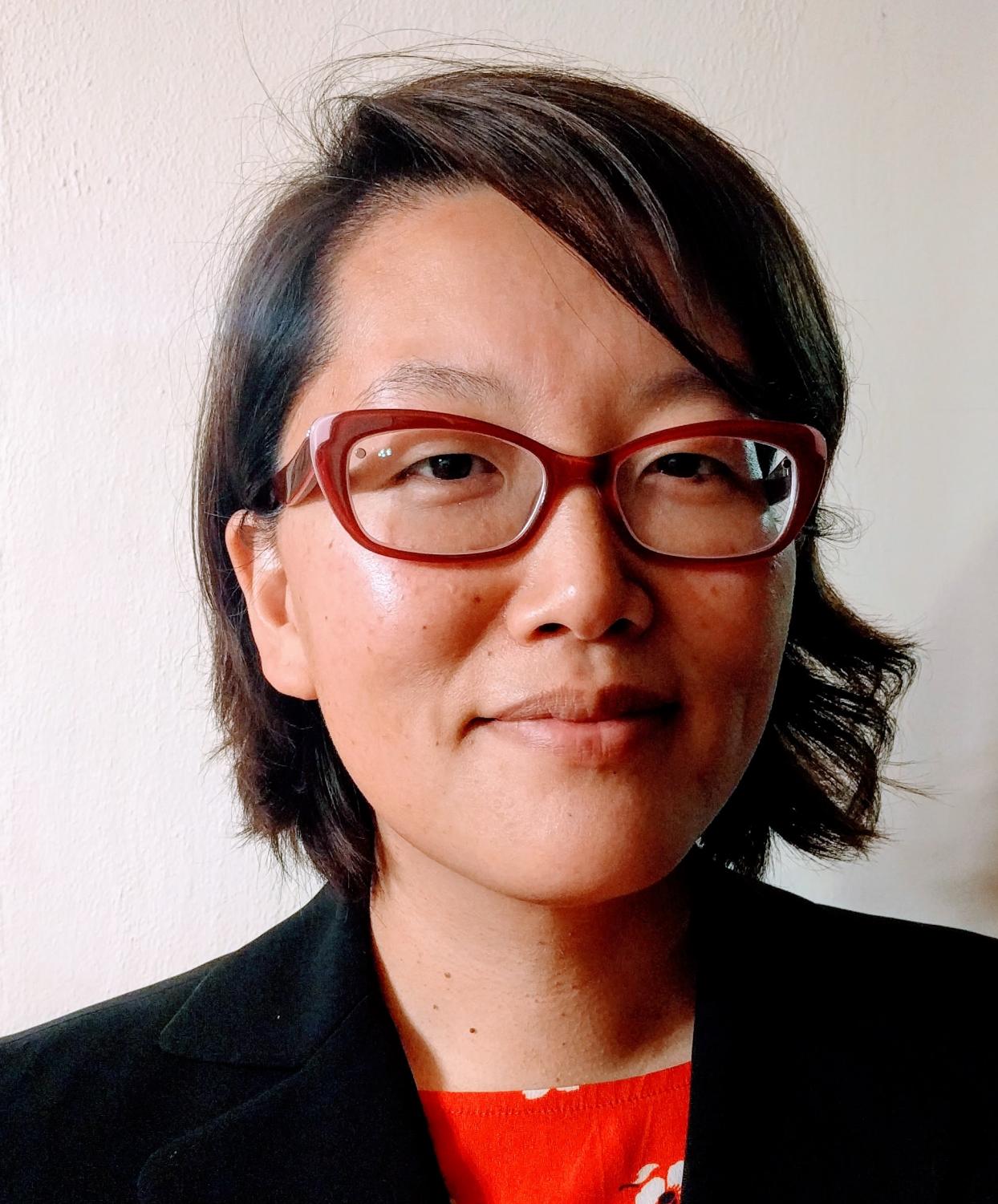 Nontraditional Student Caitlin JungJung was nominated by Nicholas Lovett, Economics assistant professor, and Janelle Crowley, Chief Human Resource Officer. She was described as both a role model student and a critical component in her work environment. Jung had originally struggled as a traditional student and is now leading by example as she returned back. 
"This student has been an excellent role model for other students by being an exemplary student that is always attentive, inquisitive, intellectually curious, and by being an active participant that takes charge of her education as I wish all students would. She personifies personal agency in her education," said Lovett.
During her time here she has improved the testing office with her new practices and updated training resources. 
"She goes above and beyond the daily expectations on a regular basis,"  said Crowley.
"She has helped with other Human Resources training and development efforts, such as working on PowerPoints, editing training videos, and creating the "Warhawks Return Plan Mini-Series" videos." 
Corey Saffold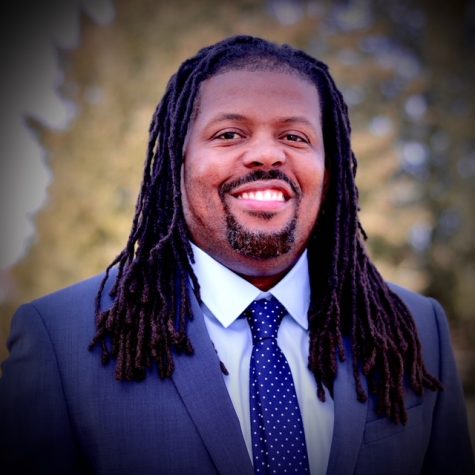 Saffold is a 41-year-old undergraduate part-time online student working towards his Criminology BS with a minor in Liberal Studies and an Applied Research Certificate. He was nominated by Leda Nath, Professor and Department Chairperson of Sociology Criminology & Anthro.
Saffold is a father of two young adults and works full time. He is a former Madison police officer of ten years and currently works for the Verona Area School District in security, and consults on police-community relations. Recently, he was appointed by Governor Tony Evers to serve as regent on the UW System Board of Regents for two years, including voting privileges. 
"He uses encounters with teens to offer discipline that may instead provide learning opportunities and second chances rather than shaming or marking their record permanently," said Nath. "He sets an example of compassion coupled with understanding systemic factors which affect people."
Sagrero Sosa was nominated by Jenna Cushing-Leubner, Assistant Professor 
of Curriculum & Instruction, Anne Stinson, Professor of Curriculum & Instruction, and Courtney Luedke, Associate Professor of Curriculum & Instruction.
Roberto Sagrero Sosa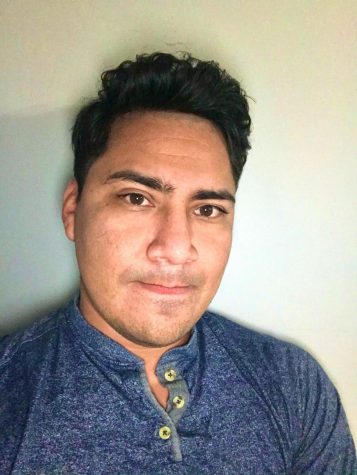 Sagrero Sosa is an Education Major who brings to his coursework a deep and expanding knowledge about both the U.S. and Mexican educational system. He also works as a substitute teacher and educational assistant in a school. His own experiences drive him in becoming an adequate educator for multilingual children of color. 
As an immigrant, coming to the US when he was 13, Sagrero Sosa entered the US educational system with many challenges. Now, he balances multiple jobs to support his family and to pay his tuition bills, is very involved in his church, an active member of Dream Scholars and Colleagues, and of course is a full-time student.
"Roberto has served as an educational aid and support for faculty and staff members on campus who have attended various Dream Scholars and Colleagues (DSC) workshops to raise awareness about the experiences of immigrants and undocumented students generally and specifically in higher education," said one of the nominators. 
He continues to show enthusiasm in education and more so in educating others. 
Jacquelyn Schimke
Schimke is a dedicated student who is passionate about learning and helping others to learn. Schimke was in the Army Reserves and is serving as a full-time student. This results in many professional obligations to fulfill in addition to her coursework. 
Schimke was nominated by James Collins, Special Education Associate Professor.
"She recently attended class via WebEx while she was in a military transport vehicle and clearly during some training exercises – she indicated that missing class makes her anxious, so she figured out how to attend and at least listen to the lecture," said Collins. " I've never had a student attend class in full battle gear and this is a testament to her commitment to her studies and her dedication to the field of education."
 As other students in the program have been learning about special education eligibility and Individualized Education Program meetings, Schimke has experienced them first-hand with her son and as a single parent. 
Schimke is one to stand out among the crowd for a variety of reasons; her character, perseverance, and passion for learning amongst some. 
Richard Bein
Bein was nominated by Rossitza Ivanova, associate professor in Languages & Literature. Bein is an older adult returning to education in his retirement. His avid reading and contributions to group discussions account for his most notable qualities.
"He has helped me initiate a 'read club' discussion group for our class in which interested students voluntarily join discussion sessions to talk about the literature we read in class, but never have enough time to discuss deeply and at length," said Ivanova. 
Bein also takes care of his 92-year old aunt, following through with power-of-attorney obligations, visiting her assisted living facility, providing emotional support, managing her finances, and planning for her nursing home transition. Apart from showing enthusiasm in the classroom, Bein is also a thoughtful and compassionate person.
Associate Professor Donald Jellerson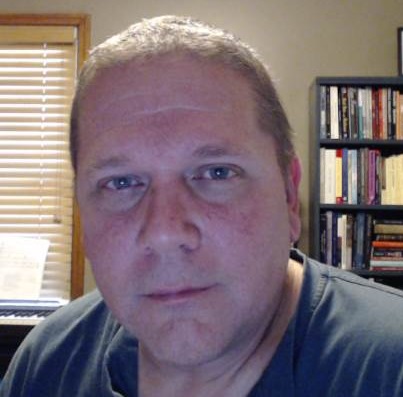 Languages & Literatures Professor Jellerson was nominated by Senior, Michael Carlson. The CARE Award is given to a faculty member that interacts positively with nontraditional students and provides extraordinary support and encouragement. Jellerson challenges his students to think more critically and does so with a level of humility that encourages them to continue to seek more complex subjects. 
"I was inspired by the way he lectured on Shakespeare and I wanted to learn more. I also wanted to ask Donald questions about other authors, other works of literature, I wanted to sponge up everything he knew. With graciousness, he always made time for my visits and he never made me feel like I was wasting his time," said Carlson.
Being both welcoming and willing are characteristics that returning students have, and it is just as important for educators to project them on to their students; Jellerson does just that. 
Jellerson also demonstrated engagement in the lives of his students. When Carlson's advisor retired, he asked him to become his advisor.
"To begin his advisement of me, he sent me a very detailed email, suggesting certain courses that he felt would be most beneficial to me," said Carlson.  "I was amazed that he was able to somehow set aside enough time from his full teaching load, and whatever outside endeavors he had, to craft an email that was solely purposed to help me in my educational journey."
Not everyone takes the same educational path out of high school, and UW-Whitewater is proud that the academic journey of these remarkable students continues here. For more information on adult student outreach, visit https://www.uww.edu/aso/support.