What to buy? What to buy?
Trending gifts perfect for the holiday season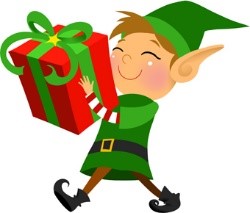 With the holiday season approaching quickly, students on campus are starting to brainstorm ideas for gift giving. There have been releases of new game consoles, and with Black Friday coming soon, new deals on pricey items are also on the lookout. Be sure to get a hold of these trending gifts this holiday season before they're sold out.
One of the top trending gifts this year is the Xbox Series S and X. Microsoft released details about the Xbox Series S and X in December of last year and is set to launch to the public on Nov. 10 of this year. Students like Daishawn McCuller-Swan, a sophomore here at UW-Whitewater, are looking forward to the new gaming console. But with these kinds of consoles, there's always more competition not too far behind. Sony is also releasing their new console as well before the holiday season.
"All I think about is the PS5 and the new Xbox. The PS5 is definitely at the top of my Christmas wishlist but the Xbox looks cool too," conflicted McCuller-Swan with the release of two new gaming consoles.
Sony's new console, the PS5, was announced in June of this year and is set to release two days later than the Xbox Series S and X. There is a special Mile Morales edition of the PS5 released as well that many Spider-Man fans have been dying to get their hands on. Whether you plan on purchasing one console over the other, one thing is for certain: these things are going to sell out faster than ever before. 
Another trending gift that is a target Black Friday deal are AirPods. Many students on campus can be seen walking around with these Apple products as they're seen to be more convenient and eco-friendly than normal earbuds. Both series of AirPods are trending and are an absolute must have for any college student. Keep an eye out for those steals and deals.
Although many have received misfortune upon the year of 2020, we can still end it on a good note with the upcoming holiday season. If you're up to the task, go into Black Friday with those masks on and get those gifts. If you're more keen to stay inside, there's always Cyber Monday to look forward to as well. Be sure to keep an eye out for these trending gifts and get them while you can.