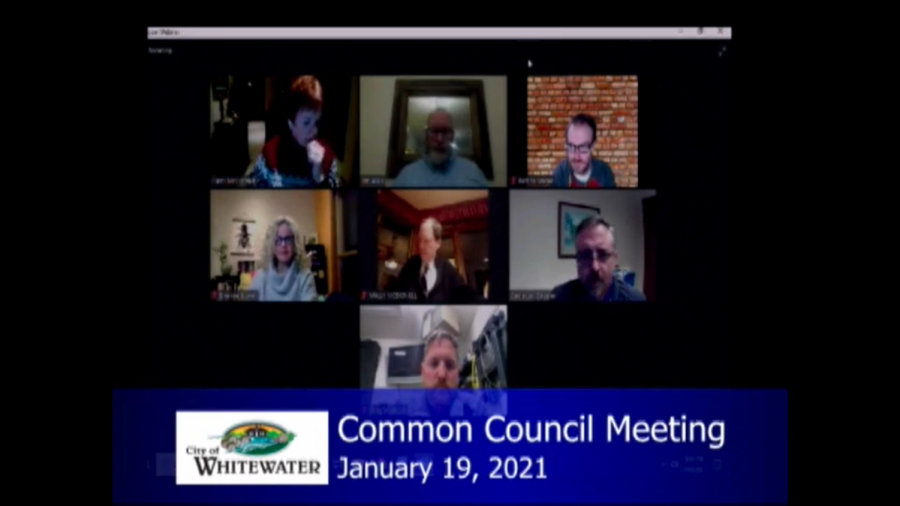 Known for its series of hauntings and dubbed as the 'Witches Tower' by local UW-Whitewater Students, the Whitewater Common Council made several steps to help replace the 131 year old Starin Park Water Tower at their Jan. 19 meeting. 
The water tower was designated as a local landmark in 2016 by the Whitewater Landmarks Commission. It holds up to 180,000 gallons of water and helps maintain water pressure for local residents and businesses. It is hoped to be replaced by a tower that can hold up to 500,000 gallons of water.
The replacement of the tower was pushed primarily because of the availability of an estimated $800,000 of City Community Development Authority funding, which is being used to help cover the cost of city borrowing. The funds became available because of the close out of a federal Revolving Loan Fund program. The project must begin construction by the end of 2021 and be completed by the end of 2022 to qualify for use of these funds. It will require a purchase one-acre of privately owned land.
An engineering study was conducted which considered the pros and cons of several locations. The Common Council decided to move forward on a site in the general area of the City's Well #9 which is just south of the STH 12 bypass. The area is accessible by a currently blockaded road that leads to a bridge over STH 12 often referred to as "the bridge to nowhere."
The City Public Works Committee considered up to as many as five high ground sites. A southwest side location is expected to better balance city water pressure on the west side of town. The Public Works Committee serving as the project's Citizens' Participation Plan Committee solicited comments from area residents and held a public input session on January 12. Over 20 residents commented on the potential location with the consensus that it should not be too close to existing residential areas. 
 Other Common Council actions taken on January 19th included the adoption of a revised City Sign Ordinance to bring up to modern practices due to a US Supreme Court Ruling. It is intended to be more friendly to businesses and non-profit organizations.
To watch the meeting or to view previous meetings, visit https://www.whitewater-wi.gov/AgendaCenter/Common-Council-6.