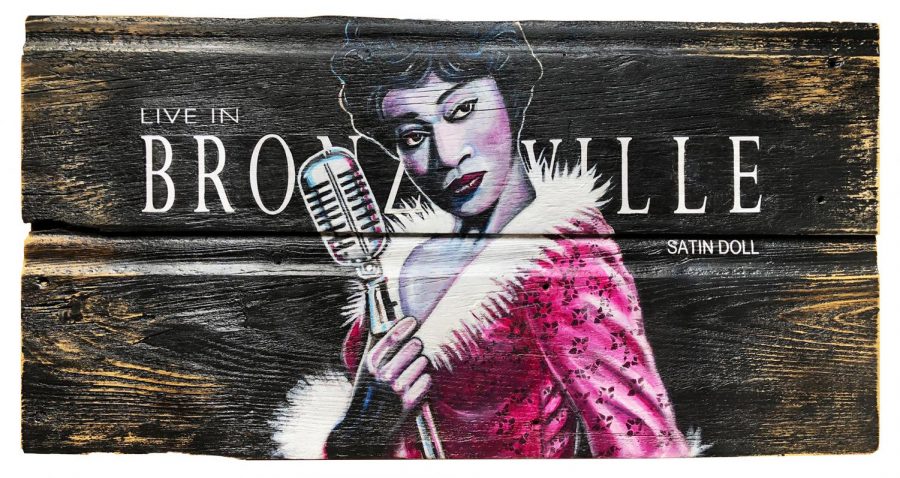 Mutope J. Johnson's "Blue Through Brown Eyes" exhibit is featured throughout Black History Month online via Roberta's Art Gallery. It features pieces showing historical events, such as the march for civil rights and the Emancipation Proclamation. Each painting in the exhibit shares Johnson's unique style and tells a unique story about African American heritage. 
"In various ways, my works are reflections of African-American history and culture where they become a useful artistic tool for presenting visual art in a format that promotes meaningful discourse about art, cultural identity and cultural conservation," said Johnson.
The paintings were made in various fashions. Johnson used acrylic paint, oil and watercolor. In addition he painted on barn wood or on a canvas. This exhibit features ten total paintings, six of which are variations of the same painting named " Live in Bronzeville." Johnson included another two paintings named "Proclamation Emancipation" – each with its own unique twist.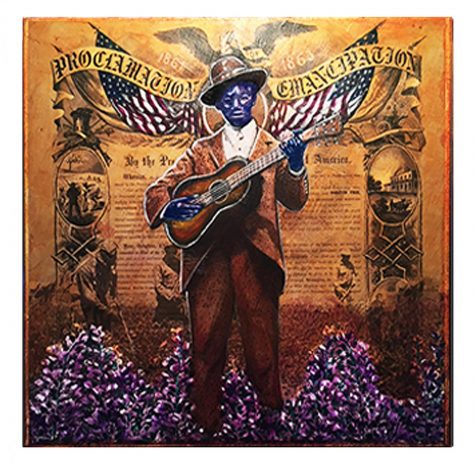 It's very clear to tell Johnson took his time with each painting. Each one is full of background details that are key in telling the story behind the art. When viewing the paintings I'd recommend thinking about what Johnson could be trying to tell his audience. This includes taking into consideration the time period and how it can be viewed by African Americans versus a white American's viewpoint. By doing this, viewers are able to get a better understanding of the whole picture of America during the various time periods shown in the exhibit. 
Overall, Johnson's painting makes it clear he is indeed a very talented artist. Johnson took his time crafting specific features of his paintings. Details such as wrinkles on clothes, facial features, and portraying the emotion of the people in his artwork all contribute to the "Blue Through Brown Eyes" exhibit. 
A reception for Multope J. Johnson's work will be held Feb. 10 at 5 p.m., and Roberta's Art Gallery will be showcasing the exhibit through Feb. 26 its website.