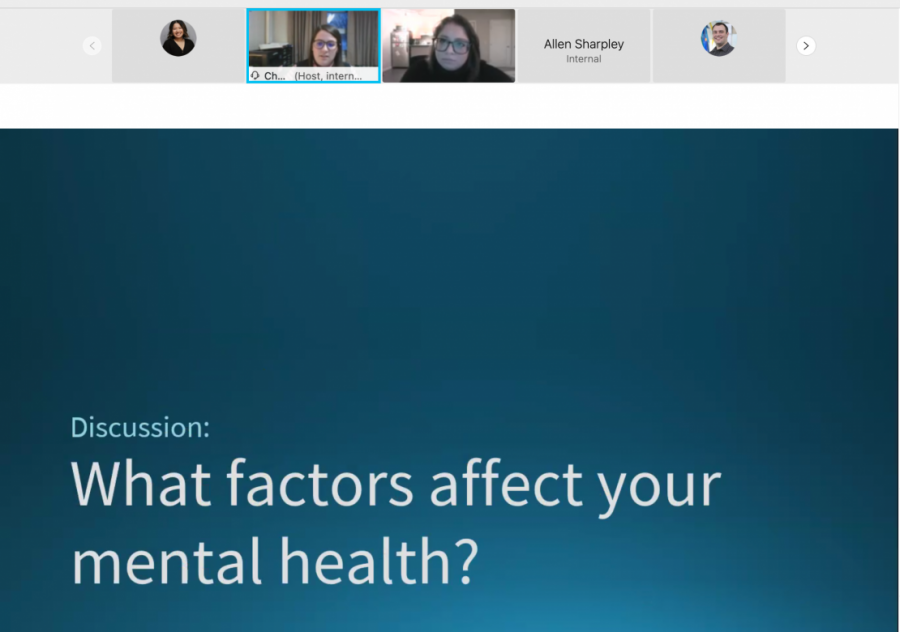 College can be a difficult transition for some, but especially daunting for first generation students entering higher education – and throw a pandemic on top of that. To ease the experience, First Warhawks in Flight (FWF) acts as a support system for these fledglings. The group offers workshops like a recent Feb. 15 meeting that focused on mental wellness. 
"Don't forget your brain is an organ too. It also deserves love and care. Your mental health is just as important as your physical health," said counselor Lindsay Dombrowski.
FWF partnered with University Health and Counseling Services (UHCS) to talk with Dombrowski about the importance of mental health for students in college and during the pandemic. During her presentation she highlighted how mental health should be a more open and less stigmatized discussion. 
Adviser Cheyenne Brocker hopes the meetings help first-generation students through their academic careers, and also create a stronger first-generation community at UW-Whitewater so others can have an easier transition experience in becoming a Warhawk. 
"FWF is meant to not only give first generation students the tools to succeed, but also people who identify the same as them. Personally, being a first-generation student myself, growing up a lot of my friends weren't first generation, so they had their parents to help them out. Meanwhile I didn't even know what FAFSA was," said Brocker. 
The organization was started in October 2017 and now offers everything from help filling out a FAFSA to budgeting for college life. This fall FWF held a successful Appreciation Week on social media, highlighting the many unique stories of staff and students on campus. It also holds a First-Gen Student Resources Seminar that partners with the Financial Services Department, Global Studies, and the Student Involvement and Internship Office in Career & Leadership Development. Most events are now held online due to COVID-19. 
First Warhawks In Flight meets every other Monday at 5 p.m. The next meeting March 1 will discuss mock interviews and a resume workshop.