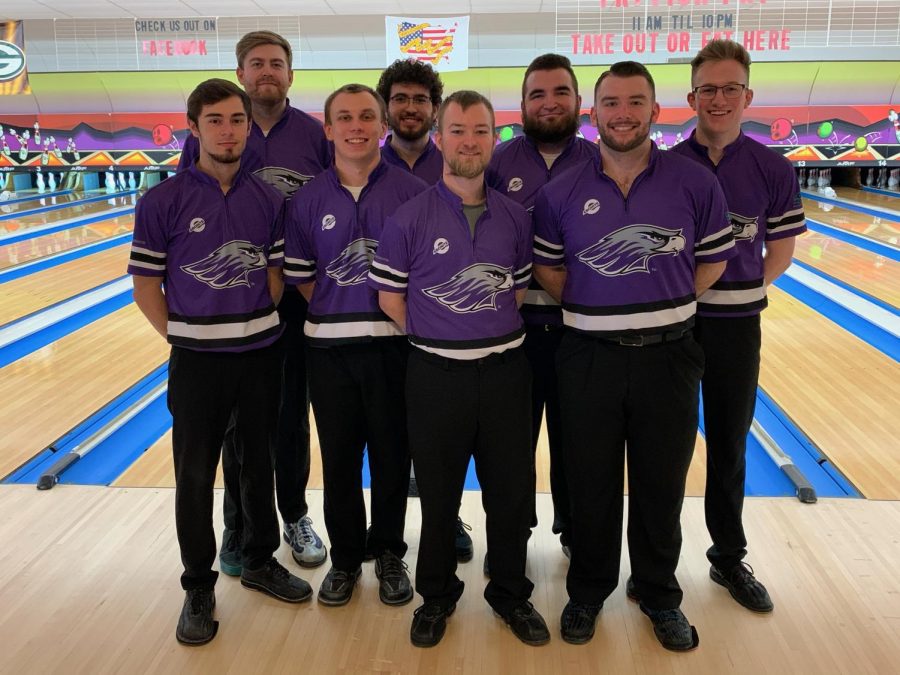 The Whitewater men's bowling club looks to continue their hot start to the season after ranking number one in the National Collegiate Bowling Coaches Association poll for the first time in program history. The club now has its sights set on a national championship. 
"I think it's the way we prepared," said club president Brandon Mooney. "A lot of guys put in the work this summer and it's an all around team effort." 
The poll is voted on by various coaches and tournament directors to decide who are the best bowling teams across the country. The Whitewater men's club's previous high was a number two ranking, which came in the 2017-18 season. So far this season the club is undefeated through four events with eight different athletes, earning a total of 12 individual All Tournament Team Honors. 
"It's kind of crazy because we lost five players off of our varsity roster," said coach Shawn Wochner. "Out of the eight guys I chose to go into post season with last year, five of those guys graduated." 
But the club has found success in replacing the seniors that graduated, and now has a balance of upper and lower classmen. One of the bowlers that stepped up to the challenge is Mooney.
"The guys that weren't on varsity last year – I've taken them under my wing and let them know what they're getting into," Mooney said. 
In a season where COVID-19 is a prominent factor, the team is making several important changes to adapt to the new circumstances. The club now has fewer practices, in addition to splitting up the team into two groups, which limits the amount of people in one space. Altogether, this affects the bowlers because they are not able to bond and learn from all the different bowlers. But the smaller groups allow for more one-on-one attention, which is a key component to the club's success. In fact, the team's most valuable trait may just be the environment they focus on building every year.
"It ties into our culture and our core values. Team integrity and commitment – guys living those things are truly what is driving this ship," said Wochner. 
The Whitewater men's bowling team is determined to keep racking up wins in the polls and in the lanes. The varsity team placed second at the Kohawk Invite Feb. 27 in Cedar Rapids, Iowa. Junior varsity 1 placed fourth and junior varsity 2 placed sixth. 
The team now looks ahead to the Warhawk Open in Addison, Illinois Mar. 13-14.