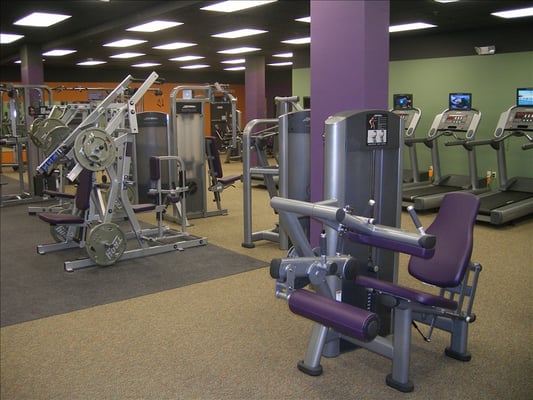 Anytime Fitness on Main Street is keeping people active and healthy in Whitewater during the pandemic. These gym rats can't stay away from their fitness or their friends. The athletic club maintains a clean and safe environment while still growing its community in the New Year. 
"You get a free week trial to feel comfortable in the gym and get to know its members before joining," said employee Tanner Conn. "We also have a New Year's $1 dollar sign-up promotion going on through March 8. This is great for the people with resolutions or who just want to get healthier by working out."
 Conn enjoys a healthy lifestyle himself by working out and maintaining a positive relationship with the gym's members. A good balance of work and free time is essential for him to live a healthy lifestyle, which he tries to model for his friends in and out of Anytime Fitness. 
Besides the friendly faces, the new models of machines and free weights are a huge deal when it comes to the facility. The equipment is one of the major draws for people who work out there. There's just something, like an energy, that makes this gym stick out from the rest in Whitewater, according to member Luca Petrogalli. 
"It's so current, and I can go whenever I want," said Petrogalli, who's been a member for two years now. "I chose this gym over the others here in Whitewater." 
Petrogalli eats very health along with his weightlifting to maximize the effects of his fitness routine. His favorite dishes are chicken breasts and vegetables. It's a combo that's led him to a healthier lifestyle both physically and mentally. His main goal in attending Anytime Fitness is just to maintain overall health. 
Anytime Fitness offers socially distanced machines and an app to check peak times. Health is of course one of their highest priorities, so there are sanitization zones and a mask policy. For fitness, friends and fun, Anytime Fitness might be just the community you're looking for this year. To learn more information about Anytime Fitness call 262-472-0888 or contact them via Facebook, Twitter or Instagram.