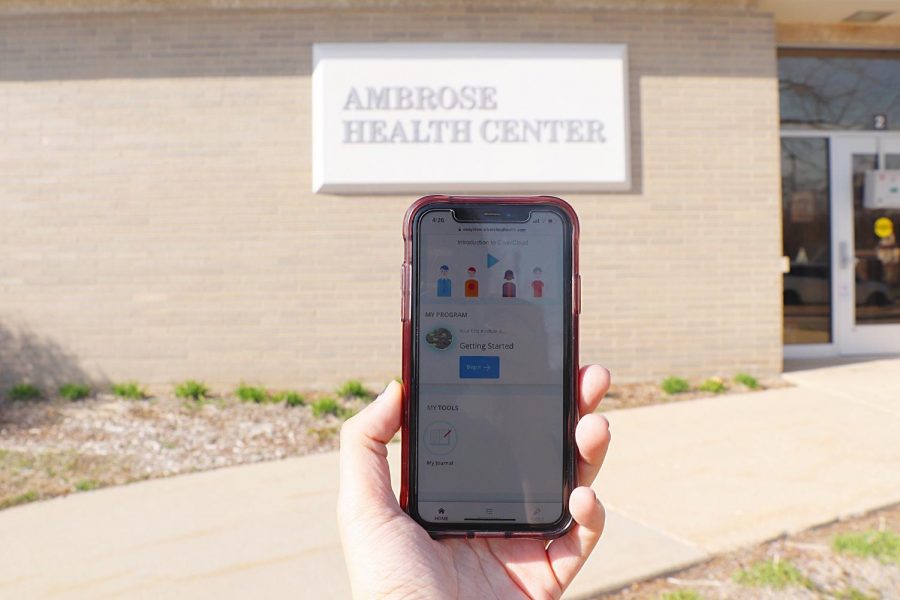 Kylie McCombe
One's personal health is the most important matter in their lives. As college students, mental health should remain as a priority, especially as we navigate virtual learning and burnouts. With possible class work piling up, it can be difficult to find the time to take care of ourselves. Luckily, both Whitewater's Active Mind's organization and University Health and Counseling Services (UHCS) offer free apps to students, which allow students to work on their mental health in their free time. 
SilverCloud, an app that was created as a self-guided resource to help with issues surrounding depression, anxiety and sleep, is free to students throughout the UW-System. Whitewater began providing students and staff with free access to the app in August of 2020 after the UW-System purchased access to help its students address mental health related issues. The self-paced modules take about 40 minutes to complete and include activities, tools, and quizzes.
"The app can be helpful in a variety of ways," says senior counselor of UHCS Matt Mallin. "It can be used as a supplement with ongoing therapy, those with mild to moderate issues may benefit from it as a stand-alone tool. It likely will be introducing some new things or ideas for most, but also providing reminders about some simple things one can do that perhaps someone has been neglecting. For those who may be reluctant to go to therapy, or just need some good reminders and techniques, it provides 24-hour access that someone can use to go at their own pace. The pandemic taught us that we don't always have immediate access to the things we were used to having easy access to. Having an online tool can be a great asset."
SilverCloud's structure is meant to allow faculty and students to target the areas they wish to address and work at their own pace. Wellbeing is the top priority.
Similar to SilverCloud in its confidential configuration, the app Unmasked is an anonymous community designed for mental health conversations. The app was created by Dartmouth College students and was brought to campus in the same month as SilverCloud through Whitewater's chapter of Active Minds. Unlike SilverCloud, which is open to both students and staff, the app was created by college students for college students. Unmasked is moderated by the trained executive board of the organization, which includes students Kelsey Pacetti, Abi Hummel, Malayna Oswald, Cloie Rose and Molly Burger. Currently, there are over 120 students utilizing the Unmasked app.  
"Something that's incredibly important to remember is that when we talk about health, we aren't just talking about physical health," says secretary of Active Minds Malayna Oswald. "We have to add mental health to that equation as well, because mental health will always be equally as important as physical health! Apps like Unmasked and the SilverCloud program offered through UHCS are valuable resources for students because they allow students to be able to speak about their mental health, and to get the help that they need and deserve. By talking about our mental health, we allow the topic to become less stigmatized because we are bringing awareness to it. Especially now, as the pandemic is still occurring and virtual learning is prevalent, it is so important that students are able to get the resources that they need in order to be living a happy and healthy life."
With the campus's spring break being pushed to the end of April, student's well being- both physical and mental- must continue to be addressed. Through the help of these apps, students can better acknowledge their needs and work to improve their health. Both apps are available for download on Apple and Android devices.  
For more information, visit https://www.uww.edu/uhcs/silvercloud and https://activemindswhitewater.weebly.com/unmasked.html