FAFSA numbers plummet in Wisconsin during pandemic
EDITOR'S NOTE: This information is provided to Wisconsin Newspaper Association members as a service of the Wisconsin Policy Forum, the state's leading resource for nonpartisan state and local government research and civic education. Learn more at wispolicyforum.org.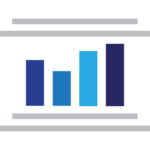 The percentage of Wisconsin high school seniors completing the Free Application for Federal Student Aid (FAFSA) plummeted during the pandemic, which likely signals a concerning trend for college enrollment.
The declines hit underserved groups the hardest, eroding previous years' progress toward closing FAFSA completion gaps. These declines carry ominous implications since completing the FAFSA — a prerequisite for federal grants, work-study, and loans — is a crucial first step for many students toward attending college.
Amid the chaotic conditions of COVID-19, the number of completions fell by 6.3% from 2019 to 2020 and 12.2% from 2019 to 2021. The declines were greater than the national drops of 3.2% from 2019 to 2020 and 7.8% from 2019 to 2021. Completion rates also fell: 52.7% of Wisconsin's public high school class of 2019 filled out a FAFSA, compared to 49.8% of the class of 2020 and 46.4% of the class of 2021.
Wisconsin FAFSA completion rates during the pandemic dropped disproportionately among students from historically underserved groups. Wisconsin experienced a 13.2 percentage point drop from 2019 to 2021 in the FAFSA completion rate of students who attended schools with a majority of students of color, compared to a 5.2-point drop for students attending schools with a majority of white students. Similarly, the FAFSA completion rate for students attending schools with a majority of students from low-income households dropped by 12.7 points, while the rate for students attending schools without such a majority dropped by 4.7 points.
These numbers are especially troubling given the explicit design of FAFSA: to make federal student aid and therefore college more accessible to students regardless of income level. It appears that the students most likely to benefit from FAFSA were also the ones for whom COVID-19 most negatively impacted FAFSA completion.
In interviews, school district officials' explanations for the decline vary. They include reduced in-person interactions with students during the pandemic, families deprioritizing FAFSA completion in a time of crisis, or simply fewer students planning to attend college.
Nationally, fall 2020 college enrollment for the high school graduating class of 2020 dropped 6.8% from the previous year, an "unprecedented one-year decline," according to the National Student Clearinghouse. Recently released DPI data show an even greater drop for Wisconsin students over the same time frame, and even before COVID, Wisconsin faced falling postsecondary enrollment rates.
Focusing on FAFSA completion rates is not a silver bullet to address postsecondary enrollment declines. However, the relative simplicity of the metric and the promising progress of Wisconsin prior to the pandemic may make FAFSA completion a concrete and useful area of focus for school districts, postsecondary institutions, and the state as they seek to allocate federal aid dollars and recover from COVID.