Job search tips & strategies
How Career Services can be of help to you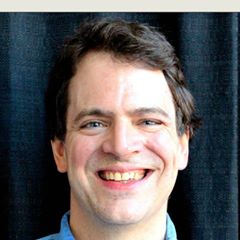 As we know, the pandemic has greatly affected the way everything is done now, including the job market and the world of work. For many career fields, work settings are now a combination of a conventional office in a building, a home/residence, a public library, coffee shop, and other random places.  Even as the pandemic eventually eases, these various work formats may still continue.   
While the formats of work have changed in many ways, the good news for you is that the process to land that first great job at graduation is still pretty much the same. Career Services here on campus are here to help you in every step of the way! We are located in the University Center 146, 1st floor near the computer lab and you can go to our site at https://uww.edu/career to learn more about our programs, career fairs, services, and to schedule an appointment with a career advisor that works with your major (s). We also work with alumni of UW-Whitewater, thus if you are graduating in December and are still in need of assistance, please reach out to us! 
We help students and alumni with: 
Developing a resume & cover letter

Preparing for interviews & mock interview practice

Self-assessment

Identifying career interests

Exploring careers

Conducing an effective job & internship search

Connecting to professionals & employers in-person & virtually

Researching & applying for graduate & professional schools

Providing free professional interview attire at the Warhawk Success Closet
Are you looking for a job now? Here are some tips and techniques to consider and follow. Career Services is available to meet with you for more assistance on them. 
Identify your career interests, current and desired skills

Prepare your resume & cover letter (tailor them to each position)

Research employers of interest by going to their sites and consulting resources such as business directories and Glassdoor.com

Scroll through job listings on the employers' sites. Apply online for them. Take note of the format of the job (i.e., all in-person, or partially or fully remote). 

Create a profile on Handshake, which connects you to jobs that fit your interests. Apply for these jobs on Handshake. 

Create a LinkedIn profile to establish your professional online presence and to reach out to professionals in your career field of interest

If you are looking for jobs overseas, go to Goinglobal, which is on the Career Services site. 

Check online job sites that are tailored to certain career fields. For example, Dice.com for Technology, Idealist.org for nonprofits/public service, socialservice.com for social services/human services, USAJOBS.gov for Federal positions, Big Shoes Network for

advertising, communications, marketing, graphic design, public       relations, social media, web design & development, and Indeed.com for more general listings in a variety of fields 

Attend in-person and virtual career fairs, both here at UW-Whitewater and through the professional associations that are affiliated with your career field

Prepare for interviews & mock interview practice

Invest in professional interview attire. The Warhawk Success Closet in Career Services has free professional clothing, almost new from a variety of high-end brands! 

Send thank you messages to employers you have met with and continue to follow up with them on any relevant items that reinforce your interest in the position

For further assistance and to set up an appointment with a career advisor in Career Services, please call 262-472-1471, visit our website at www.uww.edu/career or stop by our office in the University Center 146 (near computer lab on 1st floor)  or contact Greg Iaccarino, Career Development Coordinator, Career Services, UC-146, [email protected], (262) 472-1471, https://uww.edu/career