A year of transformation ahead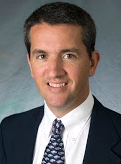 Dear Warhawks,
I'm thrilled to welcome you to the 2022-23 academic year. When I think back on my first days as a college freshman, I can remember experiencing a range of emotions from excitement to anticipation, to wonder and confusion. And yes, even a few nerves. But as I start this year as a campus leader, I am filled with confidence and optimism. I believe in you and our university and I know this will be our best year yet.
As you start the fall term, I have a few pieces of advice. Ask questions. Share your knowledge and passions with others. Be you. Be safe. Believe in yourself. Go to class every time you can. Seek out a new challenge. Seek help when needed. Seek out the best you.
If you are graduating this year, congratulations! Now is a perfect time to start thinking about your next chapter, whether it is graduate school or job preparation. For everyone else, start this year knowing your success is important to us and we hope you return to Whitewater next year. We are better with you here again.
The University of Wisconsin-Whitewater aims to be a national and international leader in providing innovative and empowering educational experiences. By supporting all students, we champion prosperity for all. We value collaboration, diversity and opportunity, integrity, learning and academic excellence, service and social responsibility, and shared governance. We believe in the dignity of all individuals and we work hard to cultivate an accessible, inclusive, and equitable culture where everyone can pursue their passions and reach their potential in an intellectually stimulating and respectful environment.
In short, we are all here to transform lives and we hope you join in that cause. This academic year helps to transform you and the lives around you.