Family Fest 2022
Family Fest is an annual event centered around students and their loved ones. This year it was held on a cool Friday evening Oct. 14 attended by families looking for and football.
Families came from near and far came to visit their college students after they had been away at school for almost six weeks now. Many activities were hosted in the Williams Center, which included Willies Fun Zone, wheelchair basketball, a DJ and inflatable games. Along with the indoor activities, there was tailgating outside of the football field.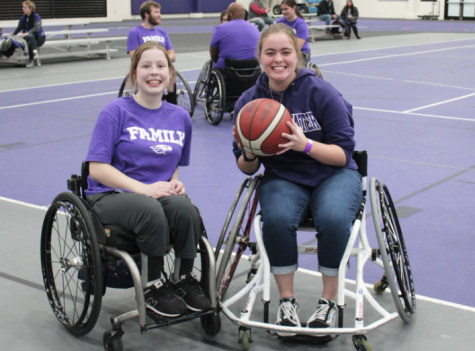 "I think it's a cool idea that you're able to bring parents to campus and give them an experience of campus life," said integrated science sophomore Kayla Ayres. 
This event is centered around the students and their parents, as an event that gives the parents and loved ones the opportunity to visit their student on campus and be able to see campus in a casual way. When students and parents arrive, they are checked in to the front desk in the Williams Center, and then they are free to give their parents a tour of the campus now that they have been here for a while. Although this event mainly consisted of parents of freshmen, this event is open to all ages. The main events in the Williams Center began around 4 p.m. and continued on until the football began at 7 p.m. at Perkins, against the opposing team, UW-Oshkosh. After the football game, there were fireworks that went off, which was the highlight of the day. 
"We are most excited to see our son, we haven't seen him since he came to school in September," said Kim and Tony White, parents to Alex White, a current freshmen, and  were tailgating in Lot 9 before the game. Tailgating is a way to incorporate parents and their children before the  game, and a way to interact with all the other families of students on campus. Although it was cold, windy, and slightly raining, the families tailgating began at 4 p.m. and remained until the football game for the fireworks. With the prices of tickets being so affordable this year the tailgating parking lots were full.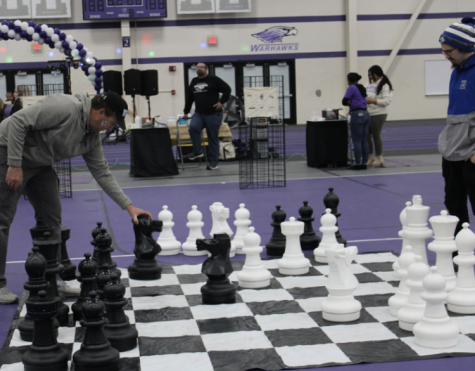 The football game this year fell on a Friday and was against UW-Oshkosh. The game was expected to exceed any other attendance in the last few years, and overall had a staggering 18,951 people in attendance. This was expected due to the time of the game and the family fest activities. At the football game, there was a dance clinic put on by the dance team as an event from the family fest for younger family members to have the opportunity to participate in activities too. 
 "We are creating events to build community," said director of first year experience and family fest Beth John. 
Her main goal of this event was to give loved ones a chance to visit their college students in a casual way. Due to COVID the past few years, the welcoming of families back on campus allowed for higher expectancy rates and a higher level of enjoyment for all.