Gallery highlights 35-year career
'Diverse' work on display from former professor:
An annual exhibit in the Center of the Arts brings students and locals the chance to view a variety of ceramic works by alumni and professors of UW-Whitewater. This year's show in particular seeks to honor a recent retiree of the campus.
Half of the 43rd Annual Ceramics Exhibit showcases the work of retired professor Charles Olson, while the other half features art created by special guests and graduates once taught by him.
The free exhibit is open from 10 a.m. to 5 p.m. Monday through Friday, 6 to 8 p.m. Monday through Thursday and 1 to 4 p.m. on Saturday in the Crossman Gallery. The exhibit ends Feb. 20.
Gallery Director Michael Flanagan said gallery patrons could see a wide range of the 35-year teaching veteran's creations.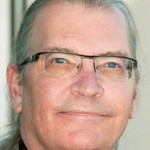 "Charlie is a really good studio potter," Flanagan said. "He can throw a bowl or a cup or a teapot with the best of them."
Besides the functional pieces, such as clay pots and vases, more imaginative works, such as sculptures and even a drawing and a print are also on display.
Olson said he hopes students will appreciate the different types of art in the gallery.
"Each individual has their own style, their own personal vision on what they want to produce out of ceramics," Olson said.
Olson also said he thinks guests will see his growth as an artist through a retrospective look at his art.
"It might be interesting for a student to see how an individual evolves over a 44-year period," Olson said.
Despite the apparent change in his work during the decades, Olson believes his overall imagination and vision has not faltered.
"I think if you look at my work early on and what I'm doing now, that there is a common thread of sensibility from way back to now," Olson said. "My imagination probably hasn't changed that much."
Olson said he feels honored to be recognized by the institute to which he's dedicated such a large portion of his life. He said the most thrilling part was having his work displayed with individuals whom he taught throughout his years at Whitewater.
"I am so respectful of this place and so thankful for all the years that I worked here," Olson said. "[UW-Whitewater's] ceramics department is awesome."
Alumni featured in the show include graduates from Olson's first years teaching all the way up to last semester – including Katheryn Corbin, Chuck Johnson, Michael Gross and current Whitewater professor Daniel McGuire.
"We've got a really nice, diverse range in terms of the participants in the show," Flanagan said.