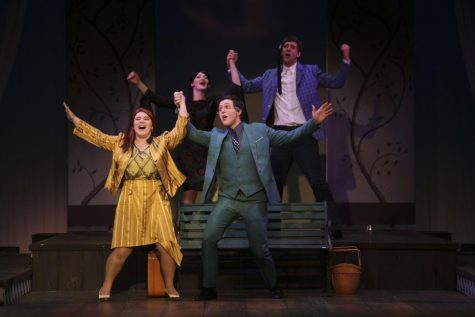 Olivia Enriquez, Assistant Arts & Rec Editor

March 2, 2020
From Tuesday, Feb. 25 until Feb. 29, UW-Whitewater's Department of Theatre and Dance staged the Addams Family Musical. The musical directed by Bruce Cohen and originally produced for Broadway by Stuart Oken starred the students of UW-Whitewater and the talent was awe-inducing. The acting, dancing and c...
Kaylee Pryble, Arts & Rec Editor

October 14, 2019
Resort 76 is a show that looks at an industrial "resort" during the second phase of the Holocaust. The show specifically looks at the Lodz ghetto in Poland and the Jews forced to work in the textile mill within the resort. Resort 76 is a play by Simon Wincelberg based on the novella A Cat in the Ghet...