Jackson Mihm, Assistant Lifestyle Editor

October 28, 2019
The University of Wisconsin-Whitewater's University Health and Counseling Services held its annual Wellness Fair in the Hamilton Room at the University Center on Oct. 15. The Wellness Fair had a lot to offer to students this year, including a cooking demonstration, therapy dogs and foster dogs to...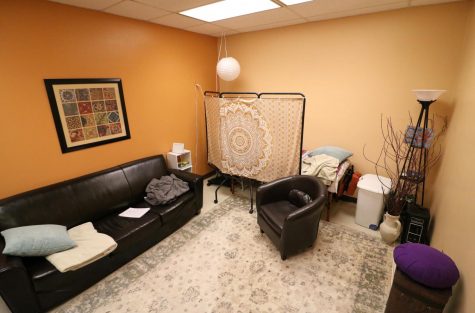 Jackson Mihm, Assistant News Editor

September 24, 2019
The start of school can be known for bringing about unwanted ailments. Fortunately, here at UW-Whitewater there is an entire department focused on the mental and physical health of our students, faculty and staff. University Health and Counseling Services (UHCS) implemented a relaxation room in the...