Brandon Concannon Colter, Staff Writer

March 9, 2017
"I'm not big bird." Congressman Jim Sensenbrenner replied to one constituents question, "If the Republican party asked you to cluck like a chicken would you rent the chicken suit or would you buy it out right?" Congressman Sensenbrenner (D-5) met constituents for a town hall meeting at 9 a.m....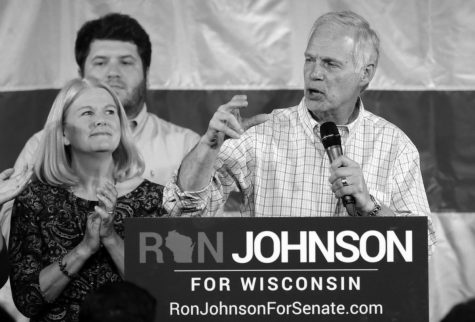 Kimberly Wethal, Co-Editor in Chief

November 9, 2016
For former Sen. Russ Feingold, it's 2010 all over again. By a vote of 1,386,836 to 1,236,440, Feingold lost again to incumbent Senator Ron Johnson (R-Wisconsin) during his campaign to secure the seat he lost six years ago during the rise of the Republican Tea Party movement. Johnson pulled 52 pe...