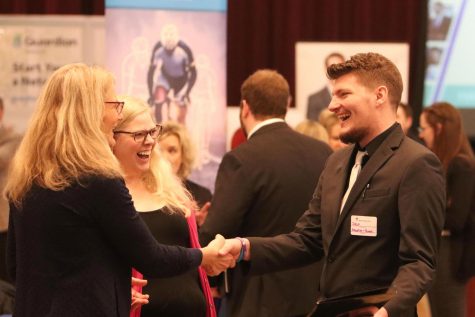 Calahan Steed, Journalist

February 17, 2020
The University of Wisconsin-Whitewater held a career fair split up over three days. More than 150 employers attended the event looking to fill intern positions and job openings. "The big goal and the purpose of the career fair is to help our students find full-time jobs after graduation and also ...
Brayden Lantta, Staff Reporter

October 7, 2019
Over 1,500 students came out for the Hawk Career Fair Oct. 2 to network, pass out resumes and apply for internships with more than 150 employers at Kachel Fieldhouse. It's a busy start to October for UW-W. The campus career fair, which has been part of Whitewater since the early 2000s, has seen treme...