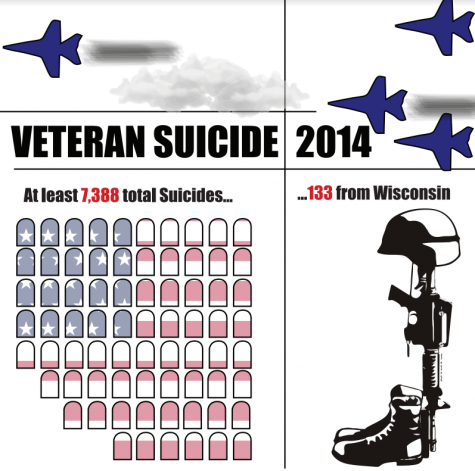 Brenda Echeverria, Arts & Rec Editor

November 15, 2017
In 2014, at least 7,388 U.S. veterans committed suicide, and 133 were from Wisconsin, according to the U.S. Department of Veterans Affairs (VA). In response, the Wisconsin Department of Veterans Affairs (WDVA) created the Zero Veteran Suicide Initiative to combat the issue. The initiative is a...
Hannah Schultz, Staff Reporter

November 8, 2017
Artist James Gill thinks some stories should never be forgotten. The University of Wisconsin-Whitewater University Center's Roberta A. Fiskum Art Gallery is featuring Gill's portraits of Wisconsin veterans and their stories in honor of Veteran's Day. The exhibit, "Back in the World: A ...