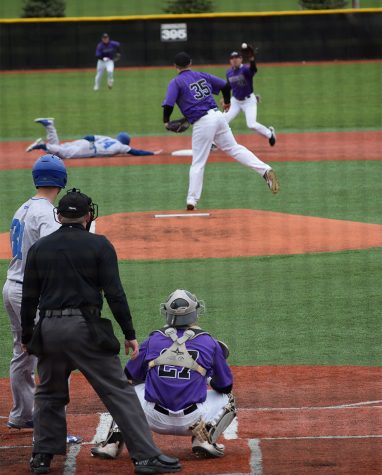 Josh Sinclair, Senior Staff Writer

April 19, 2017
The No. 3 UW-Whitewater baseball team suffered its first loss in the month of April, falling against Concordia in a non-conference battle but bounced back for four straight. The Warhawks (20-3 overall), were on the heels of a six-game winning streak, got roughed up before bouncing back, Big Sean...
John Paul Czerwinski, Assistant Sports Editor

March 14, 2017
Growing up, every baseball player's dream is to take the field at a professional stadium. Although they aren't in the big leagues yet, that's exactly what the Warhawk baseball players did on March 9 and March 10 as the team had a pair of doubleheaders against St. Thomas University and Concordi...