Motown music in the Young Auditorium
The Temptations, Marvin Gaye, Smokey Robinson and Gladys Knight were all part of an era that tend to take many down memory lane.
For those who weren't around to remember these musical icons, the chance to experience traditional Motown will be available on campus in a one-night-only performance.
"Masters of Motown" will perform at 7:30 p.m. on Feb. 23, in the Young Auditorium.
The show includes three female singers, three male singers and four live musicians.
Leslie LaMuro, marketing director of the Young Auditorium, agreed with Hodges about the music bringing back memories and said it would do the same for students.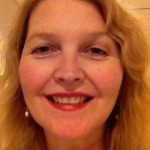 "This event will probably bring back memories when students were little at home with mom and dad," LaMuro said.
Hodges said their show is similar to the first time all the acts of Motown went on tour together. The songs will also be accompanied by choreographed dancing just like the original performers.
Performer John Hodges said he has been performing since he was 14 years old, and music has been a part of his life ever since.
"If we can make somebody forget about their troubles that day and put a smile on their face, that's the reward I get," Hodges said.
President of the Black Student Union on campus, Kourtney Blevins, said this event was something that needed to be brought to campus.
"This event is something people should know about," Blevins said.
Blevins said she loves being part of the BSU, because they are a big family. She said they all depend on each other and she knows they will always be there when she needs help.
February is Black History Month, but LaMuro said every culture should be celebrated every month.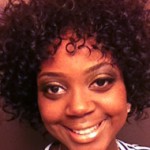 Blevins agreed with LaMuro, and she said black history is everyone else's history too because it is a part of American history.
Blevins said the BSU will host a huge program for black history month and everyone is welcome to come and get a sense of black culture.
The event will be held at 7 p.m. on Feb. 28, in the Hamilton Room.
Motown music has a lot of soul in it but also has a lot to do with what was going on during the 1960s and 1970s in America.
Hodges said segregation had a big influence on Motown music but the music also brought people together because it was so good.
"There was a big party and people were segregated on each side of the room, but people didn't care about color anymore and came together because they were listening to the music," Hodges said.
Blevins said music played a big part during slavery because slaves did not know how to read or write and music was a way to keep them motivated and get through the day.
"It is a way we can be creative and talk about different issues," Blevins said.
LaMuro said African Americans did so much with so little.
"They didn't have a lot of material wealth, but had a lot of wealth in their hearts," LaMuro said. "And this comes out in Motown music."
Hodges said he is excited for everyone to come out and enjoy their music.
"We are looking forward to everyone coming out who want the sounds of Motown, and we're going to give it to them," Hodges said. "Just like it was back in the early '60s and '70s."