Advertising
Back-To-School Discounts!
Download our media kit: RP Fall 23 Back-To-School Promo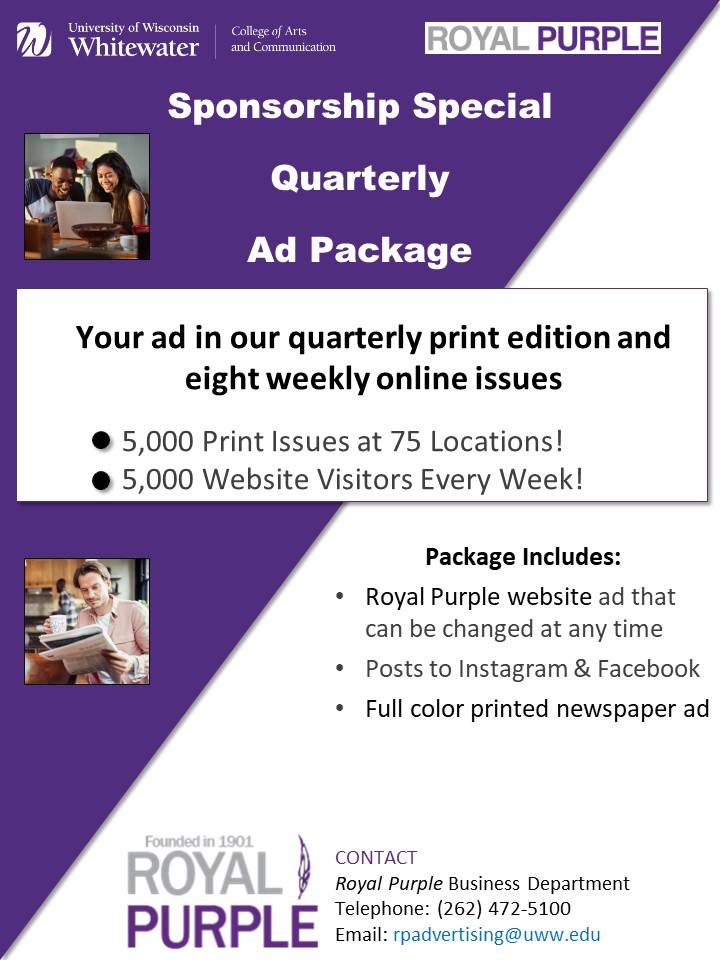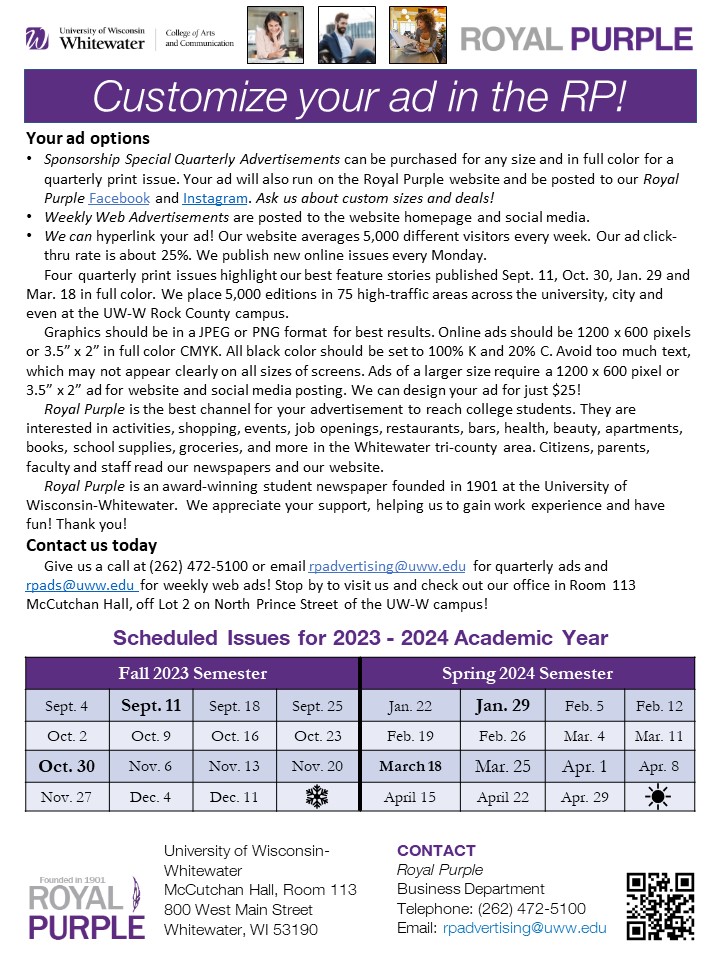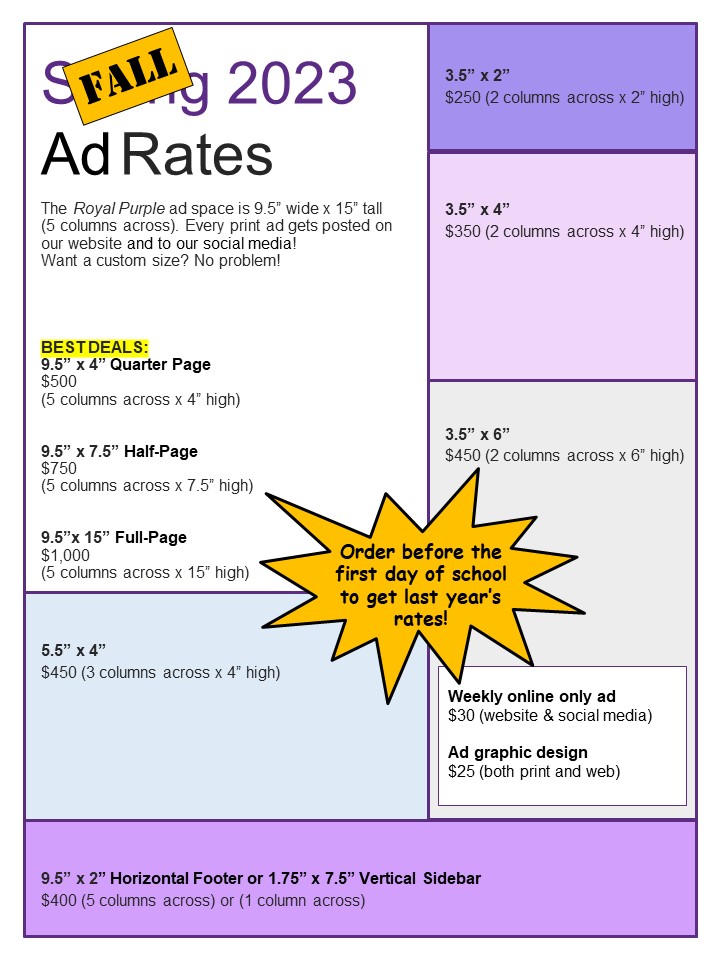 Contact us today
Give us a call at (262) 472-5100 or email [email protected] for quarterly and weekly web ads! Stop by to visit us and check out our office in Room 113 McCutchan Hall, off Lot 2 on North Prince Street of the UW-W campus!
Royal Purple will strive to present effective advertisements with accuracy and creativity. All advertising is subject to the approval by the organization. The Royal Purple reserves the right to reject advertisements considered fraudulent, libelous or distasteful. Any advertising that contains attacks of a personal, sexist, racist, ethnic or religious nature will be rejected. Advertising copy that subjects either gender to an inferior role is unacceptable. Political advertising and advertorials will be subject to review and may be rejected if deemed deceitful to readers or is not balanced with an ad from the opposing party.
The position of advertisements in print or online is neither sold nor guaranteed. However, position requests are gladly met when possible. All advertisement requests, changes or cancellations must be made before the advertising deadline of 4 p.m. every Wednesday before the next publication date. Ads cancelled after 4 p.m. on the Wednesday prior to publication will be subject to full charge for the advertisement. The Royal Purple assumes no liability for failure to publish advertising on the date ordered, but will strive to place ads correctly and on time.
The advertiser assumes full liability for his/her advertisements and agrees to hold the Royal Purple unaccountable for publication and any claims that arise as a result of advertisements. Personal advertisements may contain first names and last initials only. Classified advertisements of a business nature must state the name of the organization/ business/ person.
Royal Purple reserves the right to change rates upon 30 days notice. A contract form or written confirmation must be on file with the Royal Purple prior to placement of advertising.