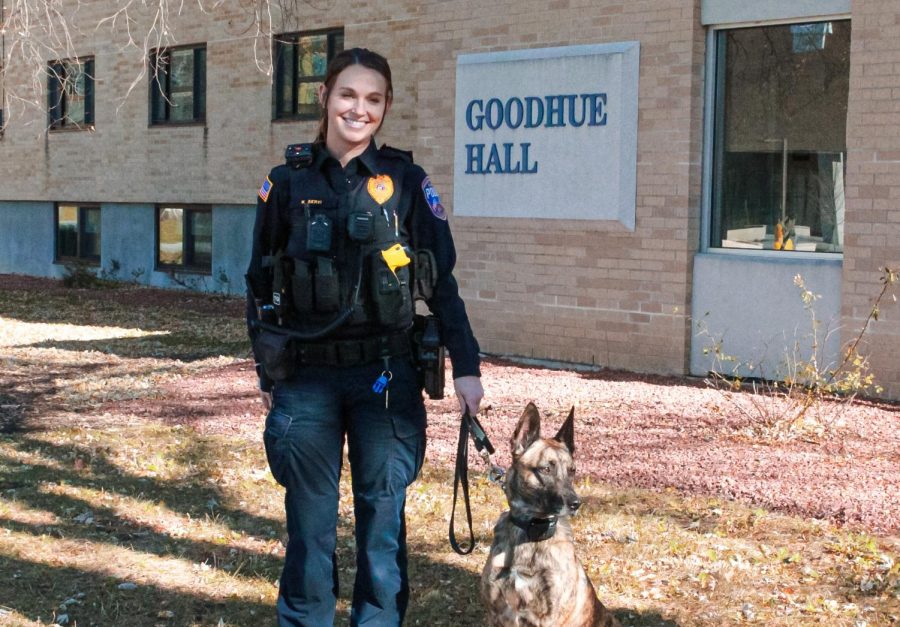 Carina Lopez, News Editor •
November 15, 2020
Officer Kelsey Servi of the University Police Department continues to showcase a commendable career with...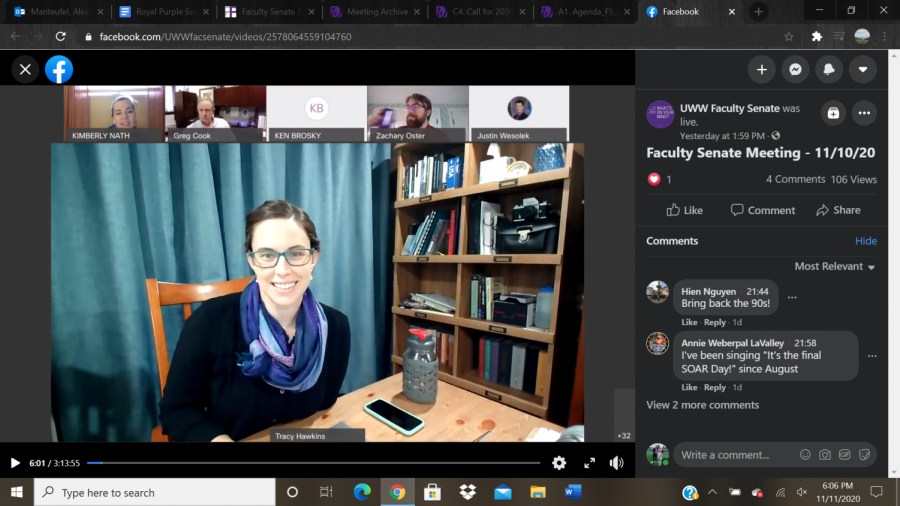 Members of the UW-Whitewater Faculty Senate congregated via WebEx Nov. 10 for their monthly meeting to...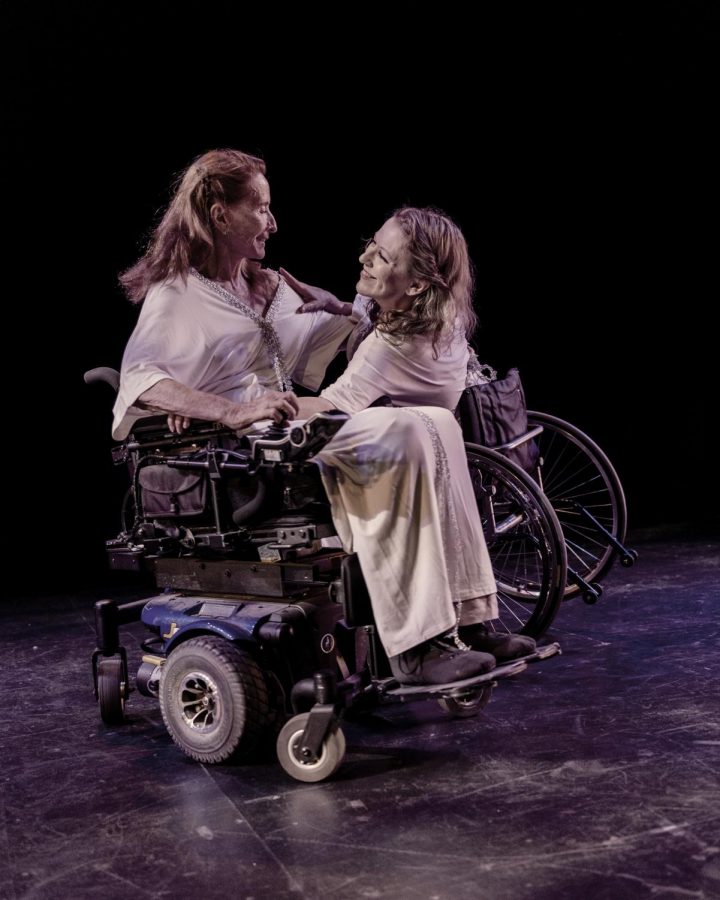 Lizzy Rost
, Arts and Rec Editor •
November 15, 2020
Gliding smoothly across the stage in curving figure eights, the Momenta Dance Company exemplifies what...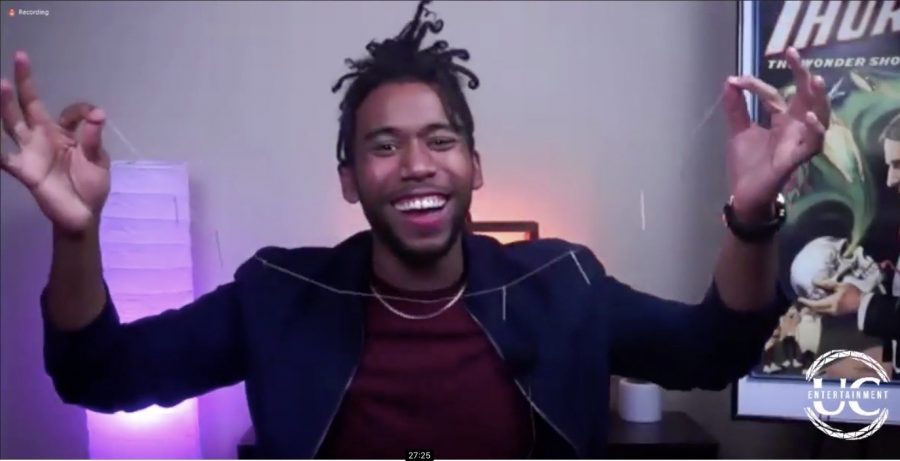 Matt Ellis
, Assistant Arts and Rec Editor •
November 15, 2020
Mentalist performer Noah Sonie came to Whitewater virtually Nov. 12, performing a night full of tricks...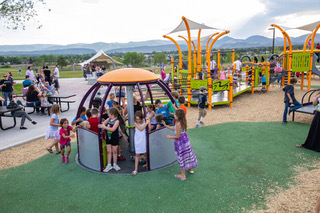 The Kiwanis Breakfast Club and University of Wisconsin-Whitewater are teaming up to raise money for all-inclusive...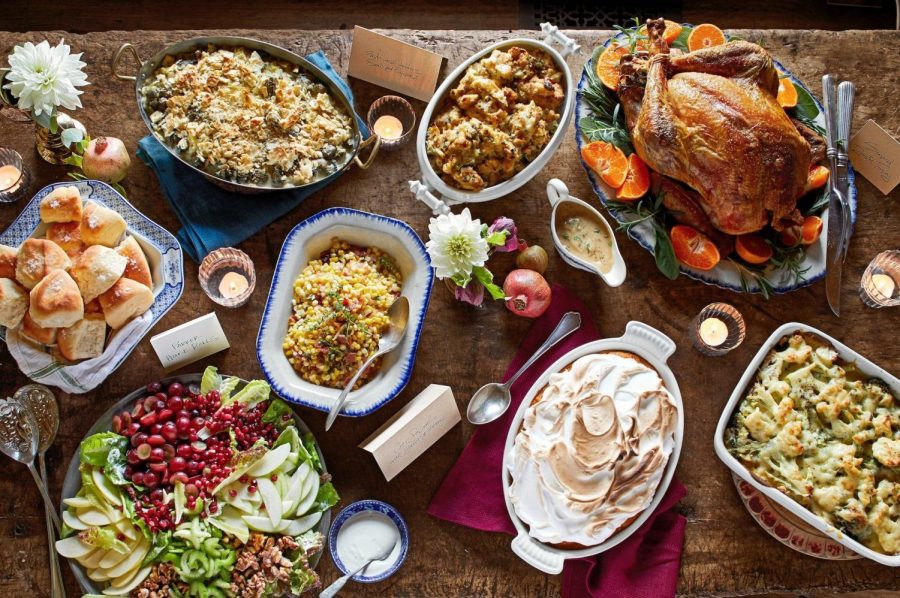 Thanksgiving is a time to come together with friends and family to give thanks for the things we appreciate...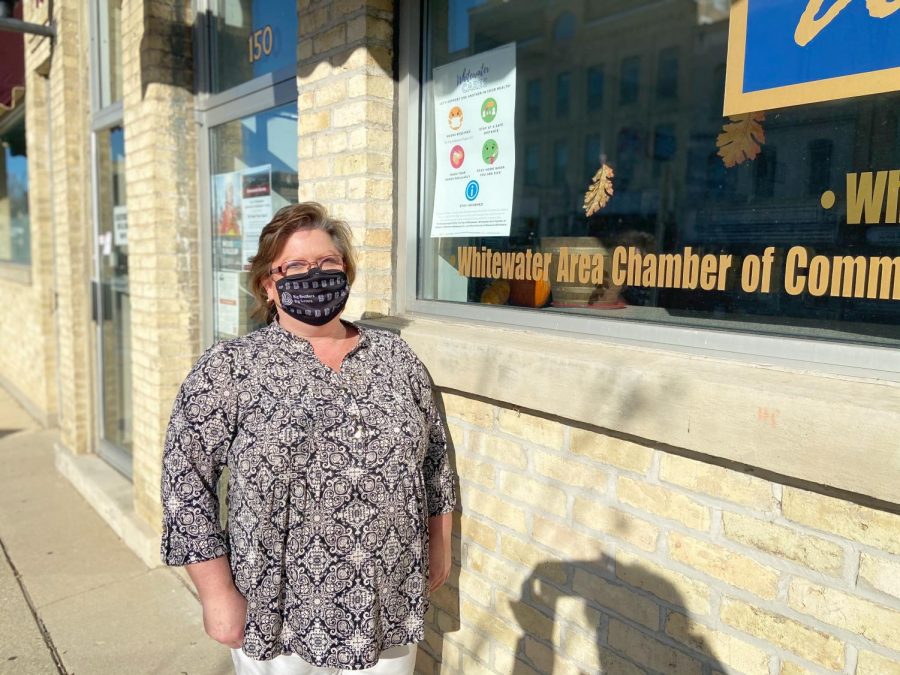 Jaelyne White, Business and Technology Editor •
November 15, 2020
Black Friday this year will be unique in the history of the fanatic shopping day. The amount of people...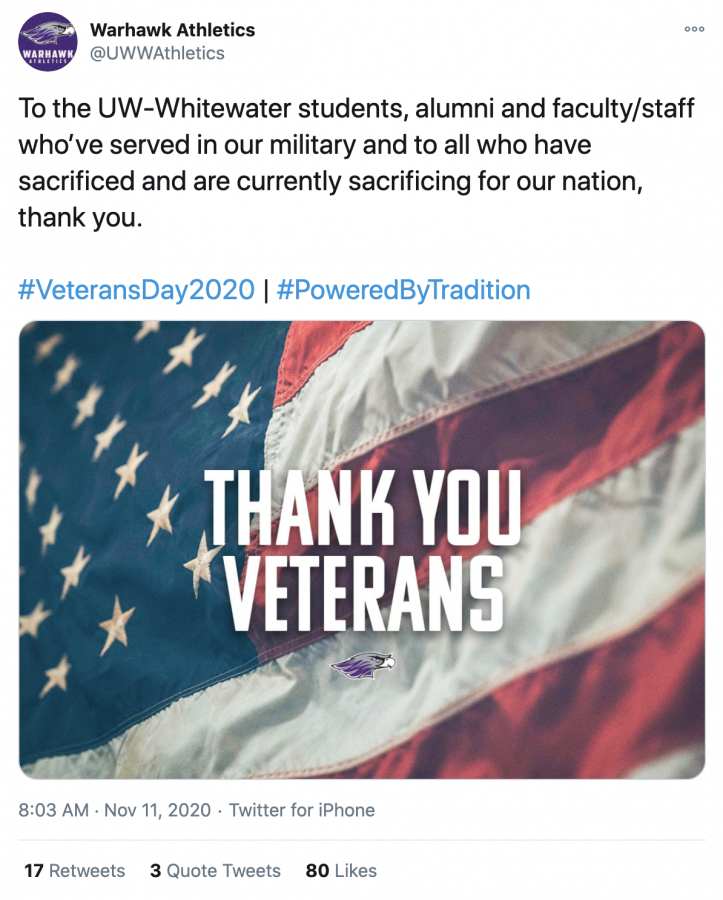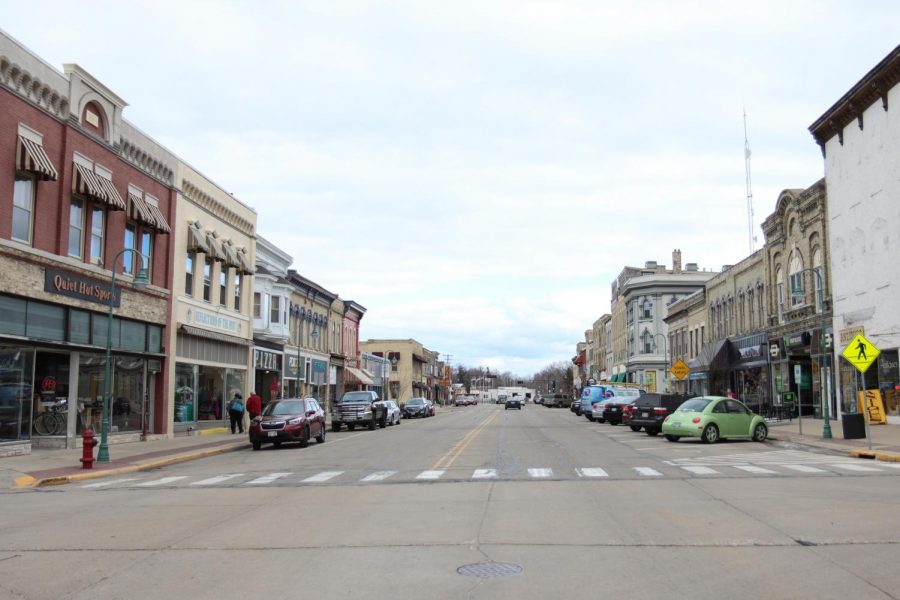 Nov. 16 33rd Scholarship and Creative Achievement Exhibition (https://blogs.uww.edu/crossman/scholarship-and-creative-achievement/) ...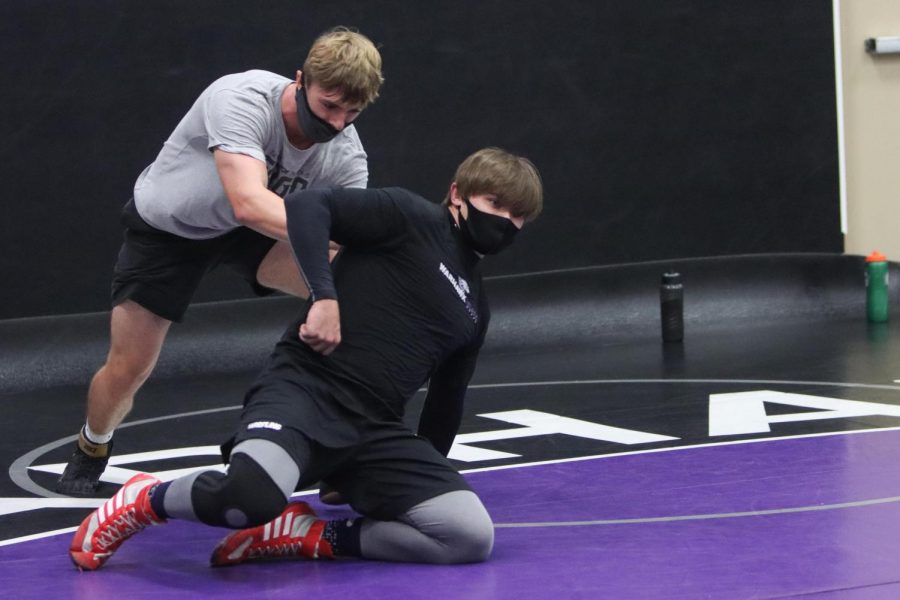 University of Wisconsin-Whitewater's wrestling team came into the 2020-2021 season with a much different...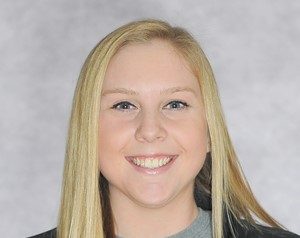 Ben Yang
, Journalist •
November 15, 2020
Senior pitcher of the UW-Whitewater Softball team Bella Matthias has had a very accomplishing career...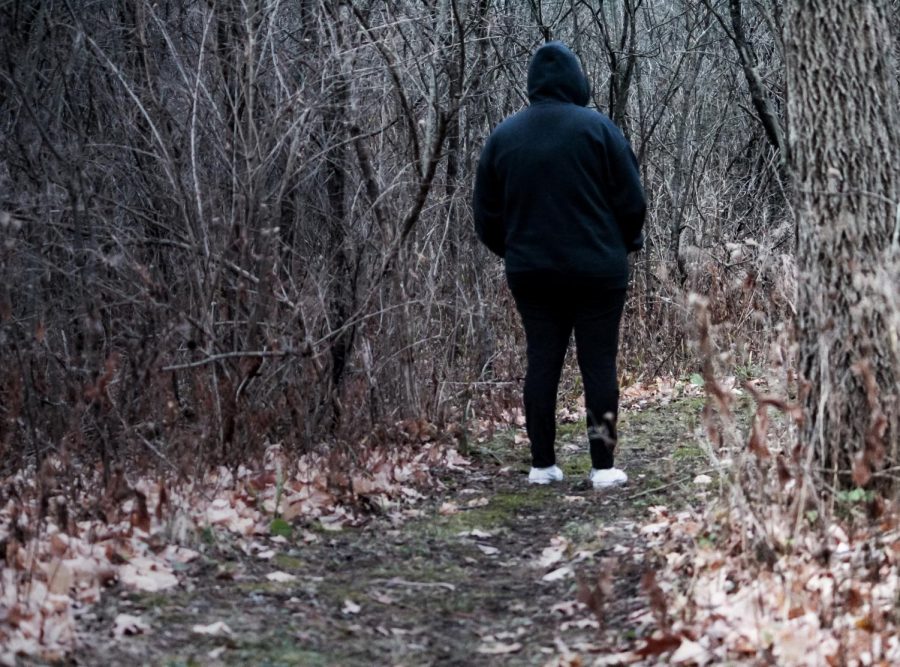 Maddie Keefe •
November 15, 2020
Approximately 18.1%, or 40 million, of adults, ages 18-54, suffer with some type of anxiety disorder...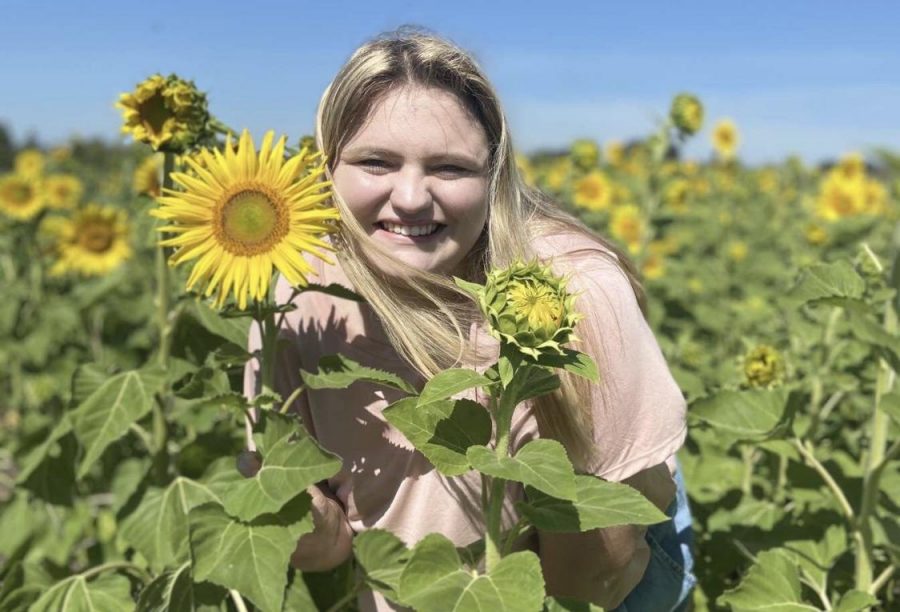 Kailee Seeger, Sophomore •
November 15, 2020
I feel like compared to a non-first generation student that there's a lot more pressure on us. In a...