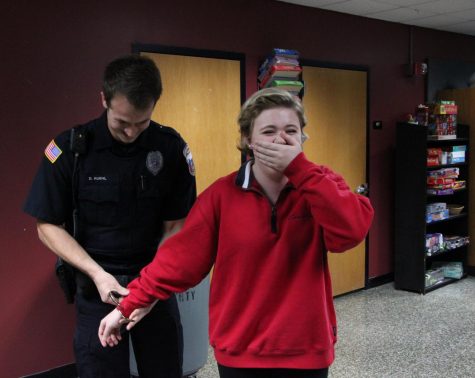 Julia Graff, Assistant Photo Editor
May 6, 2019
On Tuesday April 30, UW-Whitewater Campus Police held an event in conjunction with the Residence Hall Association (RHA) at the Jitters Café to connect with students over...
Nicole Aimone, Editor-in-Chief
May 6, 2019
I've wanted to be a journalist since I was 10 years old. Most kids would say they wanted to be an astronaut or a princess, and then there was me proudly announcing that...
April 29, 2019
When Kay Lertsittichai first came to UW-Whitewater, he never imagined that he would amass over 600,000 subscribers on YouTube and become verified on all social media. Apart...
Katelyn Black, Lifestyle Editor
May 6, 2019
Two cultural organizations collide in a celebration of progress and success during the Our Future's Past event put on by TIFU Cultural Ensemble (This One's For Us) and...
Dylan Piccolo, Biz & Tech Editor
May 6, 2019
Biz & Tech Editor Dylan Piccolo had an opportunity to sit down with UW-Whitewater alum Nate Trewyn to discuss his signing with the Tampa Bay Buccaneers after going undrafted...
Carli Pope, Assistant Biz & Tech Editor
May 6, 2019
Construction is definitely not everyone's favorite thing, especially in a college town like Whitewater and especially on a main drag like Newcomb and Milwaukee Street. The...