February 11, 2019
Q & A with Chancellor Green — The Royal Purple sat down with Interim Chancellor Cheryl Green to ask how she plans to transition into her position as interim chancellor...
Benjamin Pierce, Managing Editor
February 11, 2019
It's not about how much money you spend. According to the National Retail Federation, the average American spends just over $130 on Valentine's Day. Americans spend...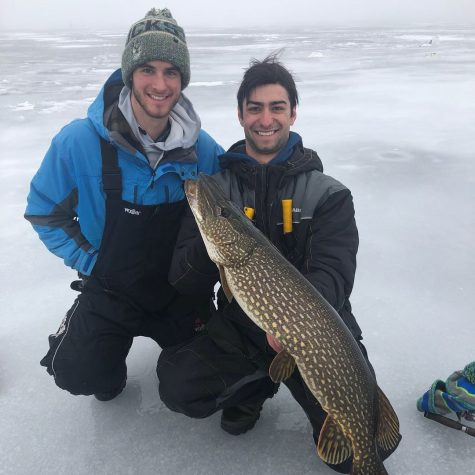 Brenda Echeverria, Arts & Rec Editor
February 11, 2019
The Whitewater Fishing Club will be hosting the annual Ice Fishing Jamboree Fundraiser Saturday, Feb. 16 on Lake Beulah. The event will consist of an ice fishing tournament...
Alyssa Brooks, Staff Reporter
February 11, 2019
For students interested in hands on learning and the planet, the recent collaboration between the geography, geology and environmental science departments would truly be an...
Tyler Job, Sports Editor
February 11, 2019
After losing its makeup game on the road to UW-Oshkosh, the Warhawk men's basketball team split its normal week of competition with a home loss to UW-Stevens Point, followed...
Carli Pope, Staff Reporter
February 11, 2019
As the spring semester moves along, so does the process of applying or locking in an internship or first career. Both students at UW-Whitewater and other regional schools...