Carter Secor, Staff Reporter
December 9, 2019
When snowfall hits towns and communities in the Midwest, it usually hits hard. Wisconsin is one of the states known for its stereotypically large snowfalls, and the cleanup...
December 9, 2019
Every undergraduate and graduate student on campus experiences stress during their college career. Some students may find it difficult to cope with this newfound stress and...
Brenda Echeverria, Staff Reporter
December 9, 2019
'Tis the season of giving, and student organization DECA is giving back to the community this year by hosting its annual Giving Tree Toy Drive in Hyland Hall. The toy drive...
Ross Guyette, Assistant Sports Editor
December 9, 2019
Doing it big takes on another meaning when you're 7 feet tall, casting a big shadow filled with expectation and promise. There is no doubt that there is a gift bestowed...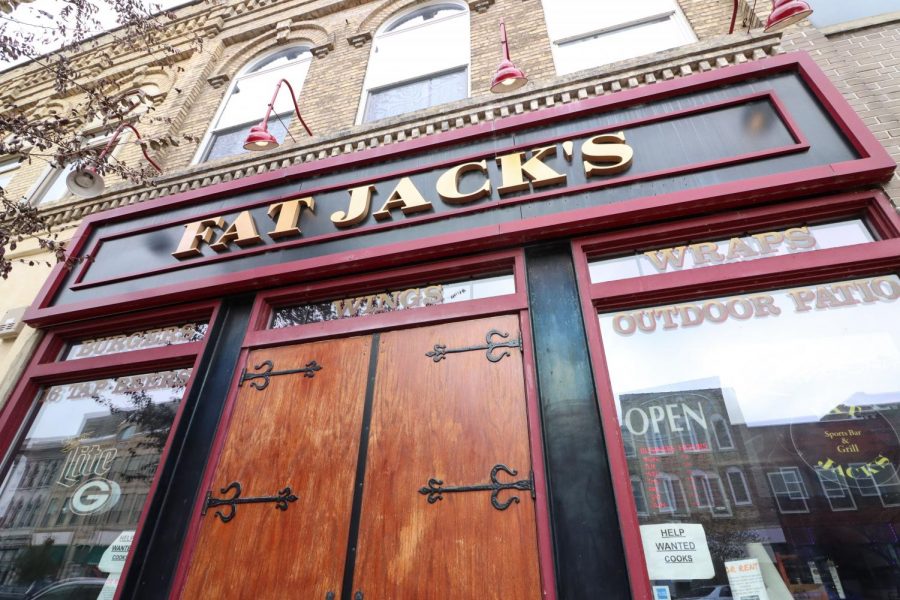 Andrew Constantine, Staff Reporter
December 9, 2019
At the beginning of the 2018-2019 school year, local bar Fat Jacks had been experiencing some slow times during the week. All of that changed when bar manager Marissa LaVigne...