Dining Services reacts to sanitation rumors
Director stresses importance of food safety, foodborne illnesses 
The rumors are spreading like wild fire. An infamous Facebook page, UW-Whitewater Confessions, has students worried about the sanitation of UW-Whitewater Dining Services.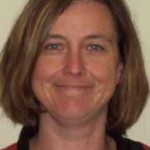 Ann Rakowiecki, marketing director of UW-Whitewater Dining Services in partnership with Chartwells, stressed the importance of food safety and said all employees are doing everything they can to keep that promise on campus.
Rakowiecki said she and her dining services team were well aware of the rumors and expressed minimal concerns. She added she is confident that the dining services team is doing the right thing.
"I'm here face-to-face sharing with you what we do, and what people choose to put on a page like that with a veil of anonymity, you could say anything," Rakowiecki said. "You have no way of knowing if it's true."
UW-W Dining Services requires all employees to pass a test after reading 14 chapters in the Servsafe Essentials guide book. The topics of this book cover how to safely handle and prepare food.
Rakowiecki said employees must also go through rigorous training to learn how to serve and provide the best dining experiences on campus.
The "best" dining is experienced on campus by preventing the cross contamination of food. For instance, employees are required to use specific cutting boards for different kinds of food.
To ensure the health of students, the dining services go through health inspections with Eco-Sure once or twice a year. The UW-Whitewater Health Department also visits every so often to make sure things are the way they are supposed to be.
"When you come in the door, you are trusting us that we are doing the right thing at the right time, and that we are doing everything that we can to keep our customers safe," Rakowiecki said, "and we most certainly do."
Although the information spread of unsanitary practices on campus were rumors, the threat of foodborne illness is nothing to take lightly.
Every year, roughly one in six Americans become ill, 128,000 people are hospitalized, and 3,000 people die due to such illnesses.
According to the Centers for Disease Control and Prevention, foodborne bacteria, viruses and microbes, are causing the most illnesses in the United States.
Donna Vosburgh is an assistant professor in the Occupational & Environmental Safety and Health Department at UW-Whitewater. She teaches undergraduate and graduate courses in industrial hygiene and air pollution. She also is a registered environmental health specialist and sanitarian.
"As long as everything is going well, nobody brings it up," Vosburgh said. "But when people start getting sick, it's when people start realizing it's such a big deal."
Foodborne Illnesses
Foodborne illnesses are used interchangeably with the term "food poisoning." According to the CDCP, there are many different foodborne infections that are caused by a variety of bacteria, viruses and parasites.
Some common symptoms of these contaminants include nausea, diarrhea and abdominal cramps.
The three most common types of foodborne illnesses are chemical, biological and physical.
Vosburgh stressed hand washing as a preventative measure of foodborne illnesses.
Studies have been done previously to see how many people actually wash their hands after using the bathroom, and the results found a small percentage.
"Hand washing is a big deal," Vosburgh said. "It takes a little time to wash your hands really well. You want to make sure you really use the soap and are rubbing your hands for 20 seconds, because it's that friction that really helps. The soap will help, but you need the friction to remove stuff from your hands."
In final regards of the UW-W Confessions page on Facebook, Rakowiecki said, "It is a battle you will never win," she said. "The proof is in the pudding."
Good Sanitation Tips: 
1. Wash your hands before eating or touching any food.
2. Practice good sanitation habits in the kitchen. Separate raw food and food that is ready to eat, such as fruits and vegetables on different cutting boards.
3. Make sure your refridgerator is working.
4. Stick to the "four-hour rule." Leftovers should be refridgerated within 30 minutes after cooking time. If the food remains out over four hours, it can be unsafe to eat.