TV Show Review: 'House of Cards'
When I first heard of the Netflix original series, "House of Cards," I scoffed at it. I had serious doubts if Netflix could produce a quality television series. Then, I watched an episode.
After about a week, I was done with all 13 episodes of season 1, and now I must suffer the long wait for season 2. Kevin Spacey is the headline name in this political drama. Other than Spacey, few names are recognizable. The likes of Robin Wright, Kate Mara and Corey Stoll really work well with Spacey on the screen.
Spacey plays the role of Francis Underwood, the House Majority Whip. After being promised Secretary of State, the new administration changes its mind and bypasses Underwood. From there on, Spacey masterfully plays the role of a congressman who plays the game the best way he can to exact his influence in Washington, D.C.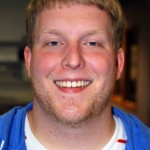 Although Spacey's character destroys whatever is in his path in order to complete his goals, we see a soft side here and there as well. It makes his character complex. He remembers his roots, and pays homage to them—but doesn't yield to anything that will diminish his influence.
We are introduced to the power dynamics in Washington. Whether it's the work behind the scenes to get a bill passed, fending off lobbyists, reporters having sex with congressmen to get the inside scoop or illegal activity by politicians that gets swept under the rug, Washington is as corrupt as imaginable. I promise this series is not boring. Although I'm a politics junky, this has everything for those who don't follow politics closely, or at all. It's a show about power, weakness and deception.
The series is plotted nicely over 13 episodes. We jump from Underwood's story to that of Zoe Barnes (Mara), a journalist in D.C. Young and ambitious, Barnes' path eventually crosses with Underwood, and she soon finds just how cut throat life can be covering the district.
The plot leaves not just one cliffhanger after each episode, but at times, several. Underwood's many duties as party leader, presidential ally, husband and source for Barnes mean we have multiple plot lines to track. All of them are thick, deep and real.
The best part is this series slowly lets everything unfold and by episode 13, the characters' flaws, strengths and weaknesses are known. This isn't just about politics in D.C. but about power, and the way humans interact when one is the cat and the other is the mouse.
One of the fascinating story lines is between Underwood and his wife, Claire (Wright). When he breaks the news to her that he was passed up for Secretary of State, she does not act angry on his behalf or try to console him. Instead, the normally smooth and cheerful façade we often see on a politician's wife, cracks.
She expresses disappointment, questioning whether or not he is truly upset. Underwood's reaction does not irk her. "My husband doesn't apologize. Not even to me." Claire's biggest draw to Underwood is the power he holds. As we go throughout the series, the couple does whatever it takes for Underwood to achieve the influence he must.
Their relationship is unconventional and will make viewers squirm with the formality and sterility in their interactions. However, they have goals. They are not as much a family as they are an administration.
This series is deliciously dark but in a very understated way. Aside from Underwood's house, which is sterile and void of homeliness, the darkness is placed on Spacey's ability to convey his characters objectives. Underwood will have asides throughout the show, which lets the viewer know that Francis Underwood is a man who gets what he wants. He's terrifying.
With Spring Break right around the corner, this could be a great show to watch on the way down to Florida, or if you're staying at home, to watch from the couch of your parents' house. The series is long (each episode is about an hour), but it's worth starting over break. As Underwood would say, "That's how you devour a whale. One bite at a time."