'Overrated' takes home first at Battle of the Bands
 A year after finishing second in the SEAL sponsored Battle of the Bands, "Overrated" returned to the competition, and, this time, took home the $500 first-place prize.
Lead singer Brad Beran, a senior at UW-Whitewater, said he wasn't sure if the group would win, but when their name was called for first place, it was hard not to "just freak out and jump around."
"It is an amazing feeling, and the best thing is to have your friends here," Beran said. "It's great."
Beran said last year the group focused more on showmanship and getting the audience involved, whereas this year they combined that approach with a focus on the individual talents of each band member, including junior Tony Ingrassia.
"The most important thing is we wanted to highlight Tony," Beran said. "He was our drummer at first, and now he's our guitarist. We really wanted to highlight his skills and that last song really did it."
Ingrassia had a lengthy guitar solo in the band's final song, a new track that the group debuted that night. The song didn't have a name yet, so Beran asked the crowd to come up with one and when an audience member shouted out "Panda," that's what the band went with.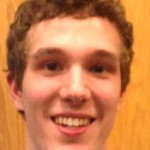 As the final band to perform, "Overrated" didn't have a long wait to find out who won, but even with the hard work the group put into the show, Ingrassia said he knew the vote would be close.
"I didn't think we were going to win," Ingrassia said. "I was pretty nervous. Honestly though, when I heard 'Vinyl Over Wine' [announced in second place], it was either us or them I thought. I was pretty excited that we won."
The voting this year was comprised of two parts. A fan vote was combined with the judge's votes to determine the winner.
The judges were the four members of last year's winner of the contest, "Titan Fun Key," along with UW-Whitewater graduate Britta Svoboda.
Svoboda organized the Battle of the Bands competition last year. She said judging was quite a change from running the event.
"It was a great experience," Svoboda said. "I really enjoyed it, and it was a lot of fun. All of the bands had a lot of really great talent."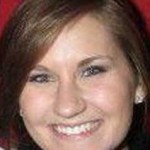 Svoboda said all the judges had the same looks on their faces when it was time to count the ballots and she knew it would come down to just a couple of votes.
"It was really difficult actually," Svoboda said. "I had no idea, after seeing everything, who was going to win. I felt it was going to be so close."
When asked what put "Overrated" on top, Svoboda said the band had a really good combination of variety and energy in their performance.
The organizer of this year's Battle of the Bands, SEAL Entertainment Intern Mandy Sheppard, said she was very happy with how everything turned out. The event attracted more than 120 people and raised $200 for the UW-Whitewater K9 unit.
Sheppard attributed the success to the quality of the bands that performed.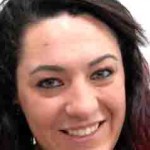 "They put on a great show," Sheppard said. "I was really happy with who we picked. Overall, it went really smoothly."
Already excited about next year, Beran said he'd do this again in a heartbeat and wanted to thank the fans one last time for their support.
"We can write as many songs as we want," Beran said. "It's the fans that really make it fun. The fans make it that much better. Seeing people's faces to your music is really, it's cliché, but that is really the most rewarding experience."