No bluff, Casino Night a hit
More than 300 attend night of poker, prizes:
Casino Night attracted more than 300 people last Friday night, which is no small feat considering the day of the week and how busy students are with midterms, said SEAL Large Event Intern Nicole Pumarada.
"I'm really happy with the turnout and the event itself," Pumarada said. "I'm really grateful that people came and enjoyed themselves."
The event, also sponsored by Residence Hall Association and Residence Life, provided students free entry and a chance to win several prizes by competing at different casino games, including Blackjack and Texas Hold 'em, and then trading in their chips for raffle tickets.
Pumarada had previously organized a few other large activities on campus such as Glow-In-The-Dark Mini Golf and Willie's Fun House in the fall, but said there were a lot more details that went into planning Casino Night.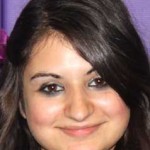 "[The event planning] has been awesome," Pumarada said. "It's been a lot of work, but it's been a great learning process and a great experience."
The event was free for students and required sponsorship from RHA and Residence Life to help pay for the prizes and refreshments. There also was the matter of getting volunteers to be dealers for the different casino games.
Several organizations on campus stepped up in that department, Pumarada said. There were volunteers from the administrative staff, teachers, RHA, and other orgs.
Lee/Fricker Assistant Complex Director Amelia Tobias was one of several Pro Staff members from Residence Life to volunteer time to the event.
Tobias worked as a roulette dealer and said choosing to work the roulette table was a simple choice.
"I'm not so great with card games," Tobias said. "But roulette sounded like something that would be a little bit easier to handle and also exciting."
When asked what she thought about the large turnout, Tobias said students are always looking for something safe and fun to do on the weekends, and this event provided that atmosphere.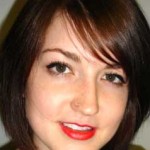 "It was an environment where people felt comfortable going into, even if they didn't necessarily know how to play right away," Tobias said. "You have a lot of supportive staff here and also a lot of great prizes."
Pumarada said she couldn't thank her support staff and SEAL team members enough for all the help they provided in making this event a success at UW-Whitewater.
"I love the people I work with," Pumarada said. "They kind of get me through the day. That's sounds super cheesy, but they really are a great team."