Comic trades coaching for comedy
Comedian C. Willi Myles never dreamed of becoming a stand-up comic. Instead, Myles said, his grades in school were what spoke to him about comedy.
"My grades dictated that I would become a comedian, because most people had a blood alcohol of what I had for a GPA," Myles said.
Myles has toured with The Beach Boys, Toby Keith, The Temptations and many other big-name stars, and now he is taking his comedy tour to the UW-Whitewater campus.
SEAL will host the event at 8 p.m. on April 11 in the Down Under.
Even though Myles said he "had no intentions of comedy until later in life," comedy was always a big part of his life.
Myles grew up in Mobile, Ala., with nine older sisters and a brother, which he said "is comedy in itself."
After high school, Myles attended St. Cloud State University in Minnesota on a football scholarship. This made way for his short on-and-off professional football career for four years before he returned to St. Cloud State to become an assistant coach for the basketball and football teams.
"I had to give them back some of the scholarship money they gave me," Myles said.
Traveling around the country scouting for potential athletes, Myles said he had to have a sense of humor when it came to the small towns and people he was meeting.
Everything changed for Myles after those travels.
When first deciding to become a comedian, Myles said it was the schedule that caught his eye.
"I was sold on the 45-minute scheduling," Myles said. "When you're coaching, it could be a 16- to 17-hour day. Comedy is a 45-minute schedule."
Myles said all of his family and friends were supportive of his decision, but some still asked him the question he said most comedians get asked.
"First thing people ask you when you tell them you're going into comedy is 'can you make any money from that?' Yeah, if you're good!" Myles said. "It's like any other job; if you're a bad doctor, you're not going to be a doctor for long."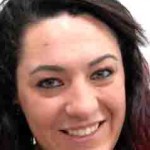 Myles is known as "America's Everyday Comedian," because he said he stays away from current events and insults and sticks to "observational humor" that every audience will be able to relate to.
SEAL entertainment intern Amanda Shepherd said she sees no problem with Myles being able to relate to UW students.
"I think he will relate to the students of UWW, because he will tell stories that people can relate to," Shepherd said.
Myles said the things he loves most about the business are seeing the smiles on people's faces and hearing the laughter from the crowd.
"For 45 to 75 to 90 minutes a night, I can get people to quit thinking about all the other stuff they're worrying about and can't do anything about and drop their guard for a minute and just laugh," Myles said.
Shepherd said this is an event students will not want to miss.
"Students should attend, because he is going to put on a great show, and you will be sure to laugh the whole time," Shepherd said.