Dueling pianos performance encourages audience interaction
By Abrielle Backhaus
A little friendly competition is what Joe Montanaro and Brian Griffin plan to bring to the UW-Whitewater campus with a dueling pianos performance where the pianists do not compete. Instead, the two sides of the audience contend with each other.
Griffin, founder of Midwest Dueling Pianos, said dueling pianos is a concept, like magic or comedy where the goal is to entertain the audience.
"It is an all request show," Griffin said. "All the songs we perform are two pianos and two voices. We involve the audience. It's very interactive."
While attending the University of Michigan, Griffin said he had his first exposure to the concept of dueling pianos.
Only able to play a few songs on piano, Griffin found a job in a dueling piano bar.
"I had to train for a year before I really got on stage," Griffin said. "I worked hard to learn a bunch of songs, and then I got a full time job."
After graduation, Griffin kept in contact with the dueling piano bar. In 2007, he started his own company to put on private events all over the country.
There are 14 dueling piano members in the Midwest Dueling Piano company creating seven groups that travel from location to location.
"It's something that most of the time is done in a bar setting for older people like in Vegas," Griffin said. "It's just a fun time, and we bring that to the college campus with college-appropriate material."
During the performance, patrons request songs, and the pianists play them.
The dueling pianists are expected to know an extensive number of songs, from rock and roll of the '70s to the hip-hop and pop songs of today.
"Some of the players we have are classically trained," Griffin said. "And then there are other people like me that just play by ear, so how you learn a song kind of depends on how your mind works."
Griffin said there are many skills necessary to be a dueling pianist including comedy, improvisation and a good base of music knowledge.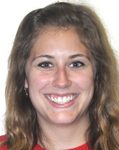 SEAL entertainment intern Rachel Lee said dueling pianos' creativity and diversity will appeal to the UW-Whitewater campus.
"We just want to be as diverse as possible and show people different kinds of music that are out there," Lee said, "as well as being inclusive and including everyone on campus; with dueling pianos a lot of people can listen to that."
Lee said the misleading title may create curiosity in students to attend the event.
"The reason we booked them is because it's something different," Lee said. "Not a lot of people know what dueling pianos is, and it can be unclear when you hear the name, and so maybe it will draw a different crowd or maybe just interest people and draw people in."
Montanaro and Griffin will be dueling pianos at 8 p.m., Nov. 16, in the University Center Hamilton Room.