A survivor's journey
Colleges Against Cancer president recalls personal experience with illness
Nov. 20, 2013
By Kayla Edgar
Derrick Hoverson was just like any other high school freshman starting at a new school in 2008, until one summer day his life changed forever. Hoverson was diagnosed with cancer after a CAT scan found a tumor in the back of his brain.
The months prior had been filled with seemingly endless sickness and misdiagnoses for Hoverson, now a sophomore at UW-Whitewater.
After a long road to recovery, Hoverson is now in remission and said he intends to make the most out of his experience by working for the American Cancer Society after he graduates. He said he loves helping people who have gone through the same thing he has. Right now, Hoverson is the president of the Colleges Against Cancer  club at UW-Whitewater.
"The organization raises money for cancer awareness that goes to places like the Hope Lodge, where cancer patients can stay if they live far away from a hospital that has good cancer treatment,"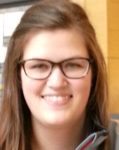 said Hailey Everson, vice president of the organization and a friend of Hoverson's since high school.
The group has 25 to 30 members who work to put on events around campus and raise awareness of different types of cancer.
Many of the members of the organization have a personal connection to cancer. First-year member Haley Battes has family members who have battled cancer.
"Before I joined Colleges Against Cancer I was never really super involved in the community," Battes said. "Then I saw how awesome these guys run their organization and how Relay for Life is done, and I was very interested."
Relay for Life is one of the events Colleges Against cancer put on every school year. The event will run from May 3 to May 4, 2014.
The group also plans small events around campus, such as the Oct. 25 flagging event on campus for Breast Cancer Awareness Month. It is currently working on an event for The Great American Smoke Out on Nov. 21, which is to get people to stop smoking and discourage people from starting.
There is no cost to join Colleges Against Cancer, and there is no need for any prior knowledge.
Hoverson said most people are somehow affected by cancer.
"If you look at your family history, I'm sure there is going to always be someone at some point that had cancer," Hoverson said.
In his role as president, Hoverson draws from his battle with cancer that started nearly six years ago during his freshman year of high school. It isn't difficult for him to recall what the experience was like.
"At the end of February, I started to get sick every morning," Hoverson said.  "So my parents took me into my pediatrician, and he said I just had a sinus infection."
The doctor gave him medicine and sent him on his way.
A week later, Hoverson wasn't getting any better and continued to be sick, so his parents took him into the emergency room where the doctor diagnosed him with mononucleosis.
"I stayed home for a week and slept," Hoverson said.  "I was dizzy and would throw up a lot."
A week after, he still didn't feel right. Hoverson went to see another pediatrician who said he had a more severe case of mono.  The doctor gave him anti-nausea medication and sent him back home.
As Hoverson was dealing with his sickness, his brothers were graduating, so the family took a vacation to Aruba. The first couple of days were fine, until he stopped eating and drinking and continued to throw up.
"One day on the beach I actually collapsed," Hoverson said.  "I lost feeling on my whole entire left side.  My vision was blurry, and I had to use someone to help guide me around."
As soon as he got back from his vacation, Hoverson went straight to the doctor and continued to be told he had mononucleosis.
By this time, Hoverson's mother was angry and decided to take him to the American Family Children's Hospital in Madison.  A two-year resident took one look in his eye and saw that something was wrong. After confirmation from the attending physician, more tests were ordered.
"Once the CAT scan got back, we saw a picture of my brain with a giant tumor in the back of it," Hoverson said.
Hoverson went into surgery the following day, and the doctors got the whole tumor out.  The tumor was sent out for testing, and it came back that it was a life-threatening malignant tumor, an invasive growth that typically stays in the brain and is typically referred to as brain cancer.  Hoverson's oncologist laid out a plan of action. He was to start six weeks of radiation with once a week chemotherapy treatments.
"One of the chemo drugs that they were giving me actually took most of the vision in my right eye and some in my left."
The doctors stopped giving him those drugs, but the damage to Hoverson's vision stuck. That was not the only side effect of the cancer treatment.
"I started out at 220 pounds in February, and by the end of the summer I weighed 140 pounds," Hoverson said.  "I got through all my treatments, everything basically stayed the same and there were no side effects.  I've been in remission ever since."
Although Hoverson is doing better now, the journey getting to stable health wasn't easy. During radiation he would leave school at 11 a.m. every day for treatment.
"It wasn't fun losing all my hair, I don't look good bald," Hoverson said.
After the six weeks of radiation were done, Hoverson had a four-week break and then started nine cycles of chemotherapy.
"Chemo was difficult because you have to take so many pills," Hoverson said.  "People would wake me up at 3 a.m. to take my vitals, and all I wanted to do was sleep."
Even after remission, Hoverson said the side effects of cancer treatment remain.
"I lost a lot of my taste buds; some foods that I used to like, I don't anymore," Hoverson said.  "My visual impairment affects me every day also.  I don't see things like everyone else sees things."