Music department holds holiday concert
Group will have 'big-band sound' according to director Matt Sintchak:
By Elise McArdle
On Dec. 10, UW-Whitewater's jazz ensemble and undergraduate research band will perform a holiday-themed concert featuring the music of Miles Davis, Duke Ellington and Russian composer Tchaikovsky.
Saxophone professor Matt Sintchak, who has been the director of the jazz ensemble for six years, said one part he enjoys about directing is the size of the ensemble.
"It's a larger group, with a big band sound," Sintchak said. "We can play a wide range of music kind of designed for groups like this."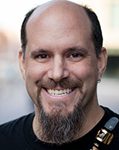 Students interested in joining the jazz ensemble attend an audition at the beginning of each semester.
"It's a five-minute audition process, mostly just to place you in where we think you would fit in best with the ensemble," Sintchak said. "We try to have space for non-music majors, too."
One exciting component of the concert, Sintchak said, is the Christmas songs that have been reimagined in a jazz style.
"We took this piece that people are used to hearing by Tchaikovsky, and it's been kind of jazzed up a bit and made different," Sintchak said. "I would say that's my favorite piece."
Sintchak said he thinks students attending the concert will enjoy recognizing songs, whether they are Christmas songs, jazz songs or both.
"I think they'll like to hear those tunes where they might go, 'Hey, I know that,' and whistle along," Sintchak said.
Long-time ensemble member and baritone saxophone player Breslyn Jacobus said the hard work the ensemble has put in will show in the performance.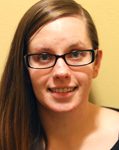 "It's intense," Jacobus said. "You have one chance. If you screw it up, you don't get to go back and redo that chance. That's what we worked for. It's in that moment of being so nervous, and you have to still find a way to perform well."
Despite the pressure of a concert, Jacobus said the ensemble still has fun performing.
"I would say it's in the sense of team that we have, we all really have a lot of fun," Jacobus said. "We enjoy what we do. Doing well is something that we all strive for as a team, and we can't get there if one member isn't up to speed."
In addition to the jazz ensemble, the Dec.10 concert also will showcase a group of nine students, Jacobus included, who researched the music of Miles Davis with an undergraduate research grant.
"That [the Miles Davis performance] is definitely what I'm most excited about," Jacobus said. "We've been working hard on that since September, so we've put a lot into that."
Jacobus said she's excited because it is not every day students have an opportunity like this.
"The school's cool enough to let us do our research, and give us the money so we can," Jacobus said.
When asked to give a pitch as to why students should come out for the performance, Jacobus said Whitewater students should try to experience Jazz music as much as they can.
"I think just like from a culture standpoint, it's really important for everyone to at least witness it and give it a chance, you know with open ears, just see if it's something they like," Jacobus said.