Celebrating diversity during the holidays
Christmas isn't the only holiday celebrated by the UW-Whitewater community. Students from foreign countries and with different religions share their holiday celebration traditions.
Dec. 11, 2013
By Haley Beets
Once December hits, it's impossible to ignore the presence of Christmas. Ornaments on trees, Santa Claus wrapping paper and candy canes make it easy to forget that not everyone celebrates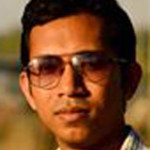 Christmas.
For some UW-Whitewater students, this is their first time experiencing Christmas. Forhadul Islam is an economics major from Bangladesh. He arrived in the United States in early September.
"This is my first year in U.S., so I'm expecting to enjoy (Christmas)," Islam said. "But I have very few ideas about it."
In his home country, Islam celebrates three main festivals: two Eid festivals and Pohela Boishakh, the Bengali New Year.
Islam said the main message he's learned from his American friends is that Christmas is a time for family.
For his first Christmas, Islam plans to visit a friend in Minnesota since the university is quiet during the holidays.
Some students on campus said they have grown up grown up celebrating holidays ignored and misunderstood by others.
Joel Paschen, president of the Jewish Student Organization, said holidays like Hanukkah aren't dominant in Wisconsin and are often overlooked.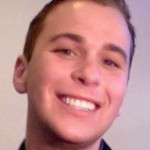 "Growing up in a small town, when my schools would have students make Christmas decorations, my teachers were always willing to have me make an alternate project that had to do with Judaism," Paschen said. "I always felt different compared to everyone else this time of year. I know in bigger cities and different states, students keep religion separate from schools."
One of the typical Hanukkah traditions is lighting the menorah each of the eight nights of Hanukkah and chanting prayers.
In many ways, Hanukkah isn't that different from Christmas: gifts are given, family is present and food is plentiful.
"The best part of this time of year is being with my family," Paschen said.
The main food served is latkas, which are potato pancakes that can be served with applesauce.
Hanukkah fun includes playing a game of chance with a four-sided spinning top called a dreidel and betting with chocolate coins called gelt.
International student Yarden Hershko would normally celebrate Hanukkah in her home country of Israel.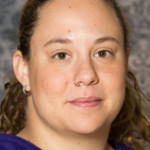 Though she's been here for more than a year, this is Hershko's first American Christmas. She spent last Christmas in Israel with her family, so she said she wants to fully experience Christmas in America this year.
All Hershko knew about Christmas before this year came from the movies: Santa Claus, gifts and reindeer.
"I'm with a lot of friends from my basketball team, so we're doing (Christmas) together, and I'm really excited," Hershko said. "I really like the decorations, and all the holiday atmosphere is very nice."
She said her teammates will be exchanging gifts, and she was ecstatic about the gifts she had already purchased.
While Christmas may seem universally celebrated when viewing it in the scope of Whitewater, it's quite the opposite.
There's a whole world of celebrations that many students have never heard of. The simplest step to cultural inclusiveness around the holidays is speaking with fellow students.
After all is considered, holidays aren't that different around the world and across cultural divides. There's always the theme of getting people together, eating food and sharing in a joyful spirit.
So this year, have a happy Christmas, Hanukkah or Pohela Boishak, or maybe none of those at all.