Sitting Bull, queens, a truck: Warhol art arrives
Feb. 26, 2014
By Abrielle Backhaus
It all started with a letter.
Crossman Gallery Director Michael Flanagan said the Andy Warhol Foundation of New York City sent a letter to UW-Whitewater a few years ago offering a variety of color Polaroid pictures.
Flanagan said he responded yes to the letter and in return recieved  about 154 color Polaroid prints and black and white photographs.
The Warhol Polaroids were then put on display for students to view, and have made a few more appearances since the initial exhibition.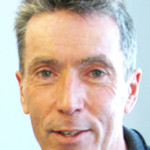 The Andy Warhol Foundation saw the photographs being well-received and mailed another inquiry to UW-W. Then came another letter.
"We got a second offering letter that said 'Would you be interested in some prints?' and I honestly thought they were going to send us more Polaroid photographs," Flanagan said.
But now, seven priceless Andy Warhol prints have made their way to the UW-Whitewater campus.
The subjects of the pieces vary, including royalty, camouflage, Native American materials and a truck. Some of the prints were even signed by Warhol.
Warhol is famous for his role in the pop-art movement, and some would argue he is the most prominent artist of that time.
Flanagan said he felt pressure when the package was received and opened.
"We were doing this [opening the package] while being scrutinized by somebody from the foundation, somebody from media services and a campus photographer," Flanagan said. "So we're in there with razor blades trying to be really careful we're doing it properly."
Images of the pieces have been uploaded to the Crossman Gallery Facebook page as a preview for the public.
Flanagan said there may be an opportunity for a gallery to display these pieces by the end of spring or perhaps a summer exhibition.
For now, the prints are in storage waiting to be framed.
"I would like to get them up on the wall here so that students can enjoy them at some point," Flanagan said.
The works of Warhol have a high resale value, but these pieces were donated to UW-Whitewater for educational purposes and have been stamped to show they cannot be resold.
"So in one sense there's no value because they can't be resold," Flanagan said. "But these prints, we looked on some of the art auction sites, the prices range from $10,000 to $20,000, so the seven prints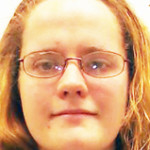 together conceivably would be worth $100,000."
Senior Rebecca Couch was present at the box opening and said she is thankful for the generosity of the Andy Warhol Foundation.
"I think it's a great opportunity for our campus," Couch said. "I mean, of all the places the New York Andy Warhol Foundation could donate to they chose our school; I think that's awesome."
Couch is taking a print-making class and said Warhol's expression of line quality in his work and the different colors are intriguing. Couch said she can find inspiration in Warhol's work.
"In life it's not about what you know but who you know and because Mike Flanagan knew those people and made the connection we were able to get these lovely gifts," Couch said.