Whitewater: Another place to call home
International students share thoughts about American culture
March 12, 2014
by Jacqueline Schaefer
Every year, the University of Wisconsin-Whitewater hosts many international students. These students come from all over the world and from various backgrounds to find a new home in the Midwest.
Before students arrived in America, they had many different perspectives of what they thought the country would be like. Sophomore Abdalaziz Alshehab who is from Kuwait, said he believed in Hollywood's version of the U.S.
"I like to watch American movies, so I thought it was the same," Alshebab said. "Usually in movies they are more friendly, but here no."
This is Alshebab's second year in America. He attended Marquette University last year, but said he transferred to UW-W for the business school.
Junior Blanca Navarro, from Spain, said she also was surprised to find America was different than her expectations.
"I thought it would be nothing like this," Navarro said. "I knew the food was bad and I knew I was coming to a very cold place, but I thought you would be the same as us. But culturally there are lots of differences."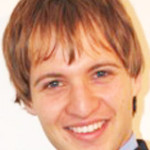 Navarro has been at UW-W since August and said she loves living with American students and students from all over the world.
Senior Maurice Tijhuis, from the Netherlands, said he was at first surprised by how nice people in America are.
"I thought people would be rude and yelling and not helpful, but actually it's the opposite," Tijuis said. "Everyone is helpful. They're all really nice and don't walk away if you need help."
Luck, Tijuis said, is what brought him to Whitewater. He has been here since January, and even though it's not what he expected, he said he's happy to be here.
Some of the major differences expressed by international students are in the academics.
"Something I've learned is the difference between our educations," Tijuis said. "I'm used to like, huge research papers, it's normal for me to do four papers every semester, and these are 160 pages. Here it's more like personal development."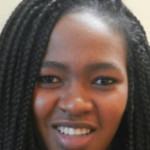 Sophomore Nana Maiga, from Mali, West Africa, also said she thinks America is different from her home country in many respects.
"I think a difference is here you're in control of what you do," Maiga said. "Even just that some people are part of certain programs and some people focus on academics. It's like you can do anything you want, as long as you know how to control that."
Even though she attended an American school back home in Africa, Maiga said things are different than she expected in Wisconsin, such as how small the school is.
Alshehab said there are good things about America, even though he also agrees there are many differences between here and his home country.
"I like most of the things here," Alshehab said. "I think it is a beautiful country, and I like how the buildings and each state is different."
Maiga feels similarly, and said she has things she likes specifically about Whitewater.
"I like how small and close everything is here," Maiga said. "I also like how excited people get, like how passionate people are about things."
Maiga said her favorite moment was when she attended a basketball game and saw the fan section where some students had painted their bodies to support the Warhawks.
Navarro said college back in her home of Spain is nothing like it is in America, but she has learned a lot from being here.
"I think the one thing that I've really learned is that it's not the place you're in, but the people you know," Navarro said.