Recital features range of music
Students prepare for French horn performance
April 2, 2014
By Lauren Piek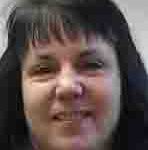 This semester's horn studio recital will feature music from classical, romantic and modern eras.
Music Professor Linda Kimball will direct the horn students during the recital.
Kimball teaches high brass techniques, along with horn students at UW-Whitewater.
One of Kimball's current students is senior James Vernola. Vernola, a music education major, had his senior recital in February. Music majors are required to play in a certain number of performances on campus, Vernola said.
"Recitals are a lot of work," Vernola said. "They take a lot of time, practicing and focus. It takes a lot of determination to get up every day to play your songs, and get the muscle memory and mechanics that go into it."
Dedication and commitment to rehearsals is key, Kimball said.

Kimbal said at age four she became interested in music because her older sister and two older cousins took piano lessons, and she didn't want to be left out. She was eventually allowed to take piano lessons, which she continued to do through high school and into college.
"It was in high school that I realized I wanted to make music my career," Kimball said. "I was playing in band, orchestra, and a variety of smaller groups like a horn quartet and a brass quintet. I just loved it and wanted to continue to play and teach."
She also plays in the Whitewater Brass Quintet, which is a faculty chamber music group.
Kimball runs the annual Fall Horn Festival in November, which is an event open to French horn players of all ages.
The recitals give students the chance to perform on stage in front of an audience, Kimball said.
"Since music is a performance art, it is really important for students to become comfortable with it," Kimball said. "The best way to do that is to do it often. The student recital is just one of the opportunities music students have to put on a performance."
This semester's recital will open with a horn quartet, followed by a variety of solos from different periods of music history.
Most of the students will perform with a piano accompaniment, but there also will be two students playing pieces written for solo horn, Kimball said.
The horn studio recital is an opportunity for the audience to hear and appreciate the horn in a live music performance.
"I hope it allows the audience to broaden their musical perspective," Vernola said. "Often people just listen to the same songs, the same playlist and don't really venture out. It's so good to venture out and allow your ears, brain, culture and spirit to grow.
The horn recital will be at 1 p.m. on April 5 at the Light Recital Hall.