Radio station's 'new era' continues
April 16, 2014
By Abrielle Backhaus
UW-Whitewater's radio station, 91.7 The Edge WSUW, is back again for the annual Fund Drive, but a few things have changed.
The most noticeable difference is the change of venue from the usual Pumpers and Mitchells bar in downtown Whitewater to the College Pub across the street.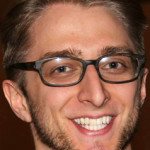 Music Director Justin Cunningham has helped in organizing the Fund Drive for four years and said the event needed a change of pace. He said he is certain this will be the best one yet.
"We have an excellent lineup this year," Cunningham said. "Great music from all around the state, lots of different genres as well."
Along with a week of music at the College Pub from April 22 to 26, there will be a dunk tank, so students under the legal age can enjoy Fund Drive festivities. The dunk tank will be active from 11 a.m. to
2 p.m. on April 23 at the North Mall of the UC.
Station Manager Andrew Manthey said the station has been pushing itself to be more recognized throughout the community and state and have been succeeding so far.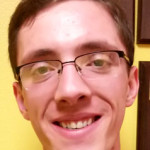 "We started with Homecoming this past fall, first time in a decade had ever been involved, and we ended up winning the champion cup and the spirit cup," Manthey said. "It's a new era for the radio station."
The station has hosted the Fund Drive for more than 10 years with the goal to support the student-run station. Because The Edge WSUW is a non-profit station, all the proceeds are used to keep the station afloat.
"Our main goal with everything we do is really just to get our name out there; that's the biggest thing," Cunningham said. "We have a great program here. We've produced a lot of great work that is award-winning quality, great music obviously, so we just want to get our name out there."
While live music is the biggest part of the Fund Drive and draws an audience from all around the state, many local businesses also like to participate in the event.
Manthey said the station worked hard to attract local businesses, and the work paid off as it received a large bank of raffle prizes. "We have just a bunch of sponsors that donated stuff for raffles," Manthey said. "From hotel rooms to gift baskets, a free haircut, BBQ sauce, wings from Buffalo Wild Wings, just anything you can imagine."
The Fund Drive events begin at 10 p.m. every night. T-shirts and raffle tickets will be sold, and drink specials will be available throughout the entire week.