Running around the clock to defeat cancer
April 30, 2014
By Samantha Phillips and Jacqueline Schaefer
Relay For Life, an annual event sponsored by the American Cancer Society, aims to rememer those who have lost their battle with cancer.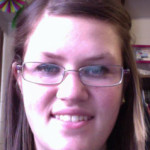 "Most people on campus probably know someone who has been touched by cancer,"  said Hailey Everson, UW-Whitewater Relay For Life co-chair.
Aside from helping those in the Whitewater community, the event takes place all over the world to help raise money for cancer research and treatment.
Everson is preparing for her fourth year participating in the event. Everson started as a Relay For Life participant before becoming more involved last year as the Luminaria and Survivorship Chair.
The Luminaria Chair is responsible for the event promotion and planning the event's Luminaria ceremony. The Luminaria ceremony honors those who have passed with placing lit candles around the track.
As Survivorship Chair, Everson was responsible for coordinating all cancer survivors and caregivers activities before, during and after the relay.
This year as a Co-Chair, Everson works with American Cancer Society staff to plan a successful event, recruit and retain volunteers, organize Relay For Life meetings and serves as the event's spokesperson.
Everson has seen success in past years while participating in the event. The amount of money  raised has increased and they have touched many more lives.
"Relay is a time to honor and remember people who have lost their battle with cancer," Everson said. "It is also a time to celebrate those who have won their battle with cancer."
The event is set up in a special way to honor all of those affected by cancer.  Each event is different, but there are certain traditions to all Relay For Life events. The relay starts with the Survivor Lap. During this time, cancer survivors are invited to the track to walk a lap together and help everyone celebrate victories over cancer.
After dark is the Luminaria Ceremony. This honors people who have been touched by cancer and remembers loved ones who have lost their battle with the disease.
Last is the Fight Back Ceremony. This is a time where all participants make a personal commitment to save lives by taking up the fight against cancer.
According to relayforlife.org, the concept of Relay for Life started in 1985 when Dr. Gordy Klatt wanted to raise money for his local American Cancer Society Office.
Klatt was a marathon runner and came up with the idea of spending 24 hours straight running on a track to raise money. His friends would pay $25 to walk or run with him for 30 minutes. At the end of his 83-mile run, he had raised $27,000.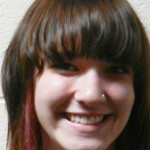 UW-W has been participating in Relay for Life for about eight years. Last year, UW-W and the surrounding community raised about $20,000. Each year the event has about 300 participants.
For some students, such as junior Maggie Quartullo, this is their first time participating.
"I didn't know about [Relay for Life] last year, but I'm super stoked to participate this year," Quartullo said.
Quartullo is on a team with the UW-W Psychology Club, and she said they don't have a specific goal but are excited to join.
"The Psych Club all decided to participate together, and I think it'll be a fun teambuilding experience," Quartullo said.
Everson said she encourages anybody interested in Relay For Life to sign up. The event is on May 3, and teams can still register at www.relayforlife.org/uwwhitewater. There is no minimum or maximum number of people on a team, and there is a $10 registration fee for each person.