Dance Co. hosts student-run show
May 7, 2014
By Signe Trewyn
By Nat Edson
Students have the opportunity to find their place in the art of dance at the Emerging Choreographer's Concert.
Artistic Director and President of the Dance Company Rachel Ammerman said the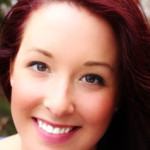 annual dance show is entirely student-run.
The show will consist of one performance by students to showcase the skills they've been acquiring. They'll perform independent dances they have chosen for the audience's entertainment.
"It is a fun, laid-back show and a great way to meet new people while on stage," Ammerman said. "A great way to end the school year."
Ammerman said she choreographed some pieces herself for the performance. Each piece will last about four minutes, with some having several different dance steps. Ammerman's will feature hip hop. Other dances will include Irish dancing, jazz and contemporary stepping along with tap.
Ammerman said her former dance teachers and professors have been her greatest inspirations for her dancing endeavors, both before and during her college career.
"I always had a thing for dancing," Ammerman said. "I have been doing it for 17 years, and I began dancing at UW-Whitewater when I was a freshman."
Many other students will perform in the dance show, said Anne Gleason, the Dance Company's vice president. She will dance to a mix of Britney Spears songs.
The hip-hop section of the performance will consist of contemporary dance steps that Gleason has been rehearsing for months prior to the show. She admits to being no stranger to practice, saying she never stops learning while participating in dance.
"I have been dancing since I was two or three years old," Gleason said. "For as long as I can remember, and I have continued to love dance."
Gleason has been involved with DanceScapes prior to working on the Emerging Choreographer's Concert. Her biggest inspiration has been her dance instructor and mentor, Amy Slater.
Gleason said she hopes the public and students who attend the show have a lot of fun. It's an annual event and there are more like it, so she's hopeful they come to more dance shows in the future.
The Emerging Choreographer's Concert will be at 7 p.m. on May 8 in the Barnett Theater at the Greenhill Center of the Arts. The show is free, however there is a $3 suggested donation.