Dance like a superhero for the arts
April 7, 2014
By Lea Staedtler
The Young Auditorium has partnered with Fort Healthcare to host the second annual Zumbathon® with a theme to supercharge any student's day.
This year's theme for the Zumbathon® is "Be a superhero 4 the Arts!" Participants are encouraged to be creative and dress up in costumes. Prizes will be awarded for the best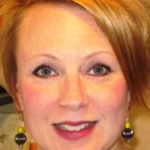 costumes.
Tiffany Frohmader is one of two Fort Healthcare instructors leading the event. She
took her first Zumba class in college and said she has been hooked ever since. Frohmader said she is excited to share her passion with others while also helping the local community.
"Zumba is exercise disguised as fun, and while you're doing it, time flies by," Frohmader said. "Particpants should expect to laugh, smile, shake their booties and have a memorable two hours."
The Zumbathon® is a two-hour event to raise funds for the Arts4All program. Shannon Dozoryst, education and outreach coordinator for the Young Auditorium, explained that Arts4All provides schools with high poverty levels with reduced tickets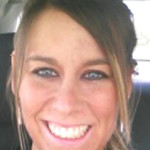 for theater plays and music events at the UW-W.
"Our business sponsor is NASCO, and they provide us with some of the money we can use for the subsidies, but we also need to fundraise to meet the demand of all of the schools that apply," Dozoryst said.
Last year, 35 participants raised more than $900. In addition to the registration fee, individuals and teams can raise funds by asking family and friends or finding sponsors in the community.
Local businesses have donated raffle prizes, including a massage gift card and several gift baskets, which are given away at the end of the event. Raffle tickets are $2 each or $5 for three tickets, and the proceeds go to the Arts4All fund.
Frohmader said the most important thing is to come and have fun.
"I'm hoping to give participants a fun and sweat-filled Zumba session that inspires each person to find a Zumba class they can attend regularly to achieve whatever health goals they are looking to attain," Frohmader said. "It would be awesome if we could fill the room to help the Arts4All program as much as possible."
Dozoryst said the event was moved from the Kachel Center to the Young Auditorium's stage to accommodate a larger number of participants. The Zumbathon®  is open to anyone and no prior experience is required.
"There are also several other instructors who will step in and do a guest spot," Dozoryst said. "Throughout the two-hour event they will step in and lead a song or two, so there's a variety of different styles and different levels."
Individuals can still register at the door on the day of the event. The registration fee is $25, and doors open at 9 a.m.
Dozoryst said she hopes UW-W students consider coming to this event to have fun and support local children.
"Students participating can help make a difference in the community because all of the funds go directly to students who don't have enough money to attend performances," Dozoryst said.
Zumbathon® will take place at 10 a.m. May 10, in the Young Auditorium.