Album Review: "Xscape" by Michael Jackson
When I found out via Facebook that my all-time favorite artist Michael Jackson was about to release a new posthumous album titled "Xscape," I practically flew off my seat with excitement. I ended up pre-ordering both the standard and deluxe versions on iTunes without any hesitation. The album ended up being No. 1 in more than 50 countries.
After receiving my iTunes editions albums, I found they were indeed groundbreaking and easy to dance to, which I expected as they came from the King of Pop himself. The album sounded much like his earlier albums from the 1980s and even into the 1990s.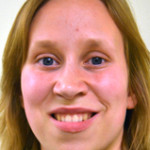 I enjoy the song "Love Never Felt So Good" because it has an unmistakable 1980s vibe. On the track, Justin Timberlake recorded a duet with Jackson. At first I was worried the duo would clash terribly, but I was thankfully surprised that the two complimented each other nicely. I would even say Timberlake's voice enhanced the song.
The rest of the tracks on "Xscape" are raw and just as amazing as if Jackson were in the studio the whole time to produce the album himself, instead of Timbaland, Rodney Jerkins, John McClain, J-Roc and Stargate.
One of the standouts from the album is "Slave to the Rhythm" which was refashioned for "Xscape" by Timbaland. The track mirrors those that exist on his third studio album, "BAD." It possesses its own growl and gravely sounds typical of most M.J. songs. I think the song's title is fitting for the star due to the countless hours spent in the studio perfecting and re-recording tracks.
Another one of my favorite tracks is the title track "Xscape." It's been said by many that Jackson loved to escape from his every day celebrity life, hence the album's title. It also seems that the album title fits nicely now that Jackson has escaped this Earth through death.
Jackson challenges himself with sharp beats, and  successfully sings over them with grace. They are reminiscent of his song "Jam" from his album "Dangerous" with the industrial funk and vocals in place which is typical of all the songs on that album. I would recommend "Xscape" to anyone regardless if they are major fans like me, or have never heard a pop/dance song in their life, this is a must-have album. While listening to it, I loved every minute.
5 out of 5 stars.