W3 and Fort Healthcare unite
Local health associates challenge community to better health
By Abrielle Backhaus
Win prizes by exercising for annual Rock the Walk challenge. Whitewater's W3 and Fort Healthcare have come together to encourage exercise and fitness education in the local community.
Rock the Walk challenge is a step counting challenge where individuals compete on a team for the highest overall score.
In past years, the event has only ran for six weeks. Fort Healthcare and W3 decided to increase the challenge length to further promote a healthy lifestyle.
"We want people to stay engaged throughout the whole eight weeks instead of just
right at the end," said Marci Pasquesi, Fort Healthcare community health programming coordinator. "Have it more as a lifestyle activity instead of just an eight week competition and then it's over with. We want to get people focused in on a habit to continue after the competition as well."
Each week participants will go online to their personal "dashboard" and upload the number of steps they have taken each week, read a short article on health or fitness and take a quick quiz that summarizes the reading material.
The participants will be scored weekly and then have eligibility to win a weekly prize. After each week, four participants with the highest score will receive a $25 gift card to various locations.
The grand prize will go to the competitors who complete all tasks each week for eight weeks.
"Depending on how many people participate in this challenge total then we will be able to distribute probably one to four iPads," Pasquesi said.  "So the more people we recruit to participate the better."
The challenge is for participants 18 years and older.
Whitewater is not the only community participating. Other communities including Jefferson, Lake Mills, Cambridge and Johnson Creek are all networking to get their groups to participate as well.
Groups are designated by coalition or corporate and by county. It's an individual based competition-but it is necessary to identify with a team whether it be W3, a wellness based community coalition located on the UW-Whitewater campus, or by county, which is more random.
UW-W Worksite Wellness Committee Chair Taylor Spitzig said in previous years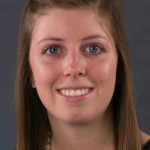 Whitewater has at least 150 people participate.
"We encourage people to do it with others; it's fun in a team, but you can do it individually as well," Spitzig said.
The challenge is intended to not only promote wellness but also form a happier community, Spitzig said. She said she hopes people are take advantage of this event to jumpstart healthier life habits.
"I hope that people see this as a fun way to challenge themselves and challenge their co-workers or those within their community to improve their health and well-being," Spitzig said. "That's kind of our mission as W3 and Fort Healthcare's mission. I hope that all the participants and the community see that we are striving to have a healthier and happier workforce."
The elgibility registration deadline is Sept. 18. The official competition start date is Oct. 6 and the end date is Nov. 30.
For more information or to enroll visit: http://forthealthcare.com/StepChallenge