Royal Reviews: Cinema Retrospective 2014
Every time a year comes to an end I like to look back and think about the movies I've seen. 2014 wasn't exactly a year of cinematic mastery, but it certainly contained its fair share of gems amongst the disconcertingly large pile of crap. Let's go through this chronologically, and keep in mind I'm only talking about movies I've seen.
→ January was a slow start for the year. Paranormal Activity: The Marked Ones was the fifth installment in a horror series that was never very horrifying, and went a completely different direction. "The Nut Job" and "Jack Ryan: Shadow Recruit" were both the type of movies that are very comfortable in their genres and actually pretty decent, but you'll completely forget about a month later. I, Frankenstein was very bad, and I was  very disappointed.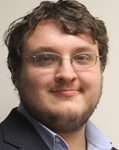 → Things got significantly better in February. We had the imminently successful The Lego Movie, an animated film that had a lot of heart and was honestly one of my more liked movies, and  Non-Stop was a by-the-numbers, but incredibly solidly constructed action thriller. The two almost make up for Pompeii, a superbly disappointing movie where the most likable character is the antagonist's best friend.
→ March had a rocky start, but an exceptional ending. 300: Rise of an Empire and Need for Speed were action flicks that didn't dig deep for plot and didn't really need to, being gratuitous and exciting without need for thought. The end of the month brought The Raid 2, a movie that, and I really can't stress this enough, is the greatest martial-arts movie I have ever seen in my entire life.
→ In April, we opened with Captain America: The Winter Soldier, and
Afflicted, a popular action movie and an unknown horror movie that were both fairly disappointing, followed up by Oculus, which was an expectedly successful horror movie. The roller coaster continued with Transcendence, which is perhaps tied for the worst movie of the year, and Poseidon Rex, which was also awful, but wasn't trying at all. Lastly was Brick Mansions, a movie that didn't make any sense at all but was fun to watch.
→ Moving onto May we had The Amazing Spider-Man 2, which I loved at first and then slowly started to despise because it made a lot of mistakes. Then we had Neighbors – crude but made me laugh a little. The month ended with Godzilla, an unapologetically flashy visual feast and X-Men: Days of Future Past, which did its job of erasing X-Men: Last Stand.
→ June had a lot going on. We started with Edge of Tomorrow an amusingly violent version of Groundhog Day and then moved on to 22 Jump Street and How to Train Your Dragon 2 which were both incredibly acceptable movies but didn't blow me away. This Signal and Snowpiercer were easily the weirdest movies I saw this year, though the latter was actually good. Transformers: Age of Extinction was both the longest and tied for the worst.
→ July gave us Deliver Us From Evil and The Purge: Anarchy, both exceptionally mediocre horror flicks. Sex Tape was par for the course for raunchy comedies, while Dawn of the Planet of the Apes was much better than expected. Hercules was pretty bad, but Lucy takes the cake as the most ridiculously stupid movie of the year, and also is tied for worst.
→ Things picked up in August right away with Guardians of the Galaxy, one of my favorite movies of the year. Into the Storm and Let's Be Cops were both much better than I expected, while Teenage Mutant Ninja Turtles and As Above, So Below were both exactly as bad as I expected.
→ September was light. I saw A Walk Among the Tombstones and Maze Runner. The former felt eerily similar to Non-Stop but was still very good. The latter was the best I've seen of its genre, although I predicted literally every event that happened.
→ October was also pretty light. I saw Gone Girl, which was emotionally exhausting, Fury which left me in shock, and Dracula: Untold, which was neither emotional nor exhausting but was better than I expected and left open for a surprising sequel.
→ Off to November. So far I have seen Big Hero 6, a deservedly popular animated film I would rate as the highest of the year in its genre, and Horrible Bosses 2 which literally made me giggle for two hours straight. I will note, I still intend to see Interstellar which I've heard is quite good if somewhat slow, and Mockingjay, which I know I won't like but plan to see anyway.
→ December looks like it's going to be an exciting month. American Sniper, Exodus: Gods and Kings and Unbroken all look like they'll great, and Annie looks like a fun remake. All of them pale compared to The Hobbit: Battle of Five Armies which will be my favorite film of the year purely on source material.
So how do we feel about 2014? All in all it wasn't bad. We had a few movies that were sterling successes and a few that were unexpectedly delightful, but there were a lot that left me disappointed. It might just be because my eyes are pointed forward, though. I just saw the trailers for Jurassic World and Star Wars: The Force Awakens.
I'm a little excited.
Year Rating: 3 out of 5 stars.