Music students revive Copland opera
Feb. 18,2015
By Jake Prinsen
Combined music, theatre and song are set to unfold on the stage of Barnett Theatre as UW-Whitewater students come together to perform the opera "The Tender Land."
Written by composer Aaron Copland, the opera is a coming-of-age story that takes place in the Midwestern U.S. during the 1930s. Its narrative follows the life of Laurie, a high school senior, who despite being ready to graduate, has some tough choices to make.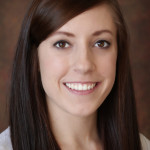 When Laurie's grandfather hires two migrant workers, Top and Martin, Laurie's life is turned upside down. Laurie falls in love with Martin, to the dismay of her family, and must choose between a life on the road with Martin or her family.
Amanda O'Donnell, a UW-W junior,  plays the female lead, Laurie, has been practicing since December, and said her character makes some "interesting decisions."
"She loves her family, but she wants her own life," O'Donnell said. "It's not exactly happy, but it's empowering."
Joshua Ognenoff, a UW-W junior, plays the male lead, Martin. He said his character's relationship with Laurie is a complicated one.
"He has to make a tough decision," Ognenoff said. "I think that's the main idea behind my character: should I do what I want, or should I do what's best for everyone or what's best for her?"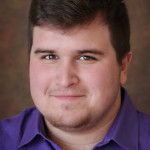 Robert Gehrenbeck, associate professor at UW-W, is conducting the opera, and he said the piece was chosen for multiple reasons.
"We kind of chose it based on the abilities of the students we knew would be here – we chose it a year ago," Gehrenbeck said. "It's sort of like a coming-of-age story. It's easily understandable for a lot of people."
As conductor, Gehrenbeck said he has a lot to keep track of – both singers and musicians.
"I've been working primarily with the singers," Gehrenbeck said. "Now that we're running the show more, I make sure their entrances are solid so they know exactly when to come in. All the dialogue is sung to music, so it has to be at exactly the right time."
Ognenoff also noted the difficulty of combining music and theatre.
"Individually, if we study the music, great. If we study the acting, great," Ognenoff said. "But putting it together just brings a whole new level to it. You can't force anything."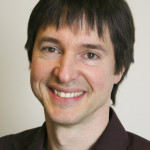 Despite all the work that went into preparing "The Tender Land," O'Donnell said there is something special about being able to perform for an audience.
"This is one of the most emotional characters I've had to bring to life – one of the biggest roles I've ever had," O'Donnell said. "It's really exciting to be able to express that to people through the art that I love doing."
"The Tender Land" is scheduled for the Barnett Theatre at 2 p.m. on Feb. 22 and at 7:30 p.m. on Feb. 24, 26 and 28.