What's happening in the Young Auditorium? – May 2015
For the last installment of the monthly Young Auditorium briefing, I'm sorry to say May doesn't have many scheduled events on the big stage. Don't let this discourage you, however, as there are still plenty of Arts & Rec opportunities around campus and even in the community.
To start, we have the Whitewater Symphony Orchestra at 7:30 p.m. on May 3 in the Young Auditorium. The Orchestra has been practicing for months and is ready to show off their skills. Each year, the orchestras perform masterworks from the standard orchestral repertoire as well as contemporary modern pieces. Support your fellow student musicians for $3 with a student ID.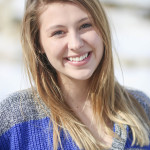 Moving over to the Light Recital Hall, the UW-Whitewater Music Department presents a concert highlighting all of the choral ensembles in the Choral Concert. This event takes place at 3 p.m. on May 3. All choirs at UW-W are open to all students, regardless of major. This specific concert will bring together all the choirs offered on campus including Concert Choir, Meistersingers Men's Chorus, Women's Chorale, Chamber Singers, Vocal Jazz Ensemble and Gospel Choir. If music in your earbuds helps you study, how about trying live music? It may change the entire studying experience, or you could just go for fun.
If you're not much of a music fan, the Crossman Gallery is still displaying the BFA Exhibition until May 9. The exhibit features students graduating from the Department of Art and Design. A variety of mediums including painting, drawing, printmaking, book arts, sculpture, metals, ceramics and computer assisted design will be present. Check out the gallery times online, or, if you're ever in the Center of the Arts, take a quick peek at your fellow students' artwork.
SEAL always offers a variety of performances and activities, and May is no different. At 8 p.m. on May 7, a comedian by the name of Pete Lee will grace the UC-Down Under stage. Lee was actually raised in Janesville, Wisconsin by, he claims, a TV. He flew to New York to make his dreams come true and has since then performed in a variety of different comedic gigs and TV shows, his most recent being a new show "VH1's Best Week Ever." I'm excited to welcome him back to the area with a salute of Wisconsin pride in the form of laughter.
At 8 p.m. the following evening on May 8, SEAL is bringing a hypnotist to the Hamilton Room to round out the last week of classes for the semester. Dale K prides himself on "seriously funny hypnosis shows." With the long week of finals ahead, I'd like to put these two comedic acts to the test. The best part about SEAL shows is they're free for students.
Spring semester may be coming to a close, but campus events are still up and running; don't forget to take a moment for yourself in between library study sessions.
For more info on these other events visit: events.uww.edu/MasterCalendar.