Bro… The five key elements of a college guy's wardrobe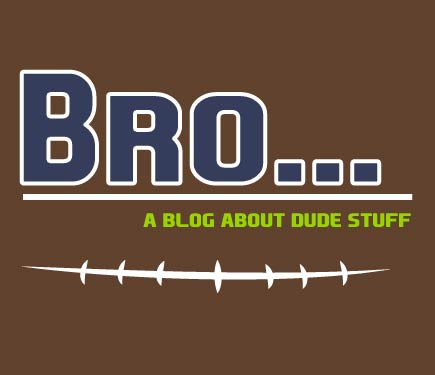 Bro… #2
By Jordan Moser
Sept. 23, 2015
In high school, it was acceptable for guys to walk into school every day wearing t-shirts, jeans, hoodies, and your everyday athletic shoes. And yes, these items still deserve their respective places in your dresser drawers for weekends and low key shindigs, but as your personal character evolves in college, it is only fitting that your wardrobe evolves as well. As you venture further into your college years, more occasions will arise that demand a more sophisticated dress. Add these five items to your closet to ensure a professional and cultured look.
When you're unsure of the formality of a given occasion, khakis are the way to go. Probably the most versatile piece of clothing a guy could own, khakis can be worn to the bar, on a date or even for class presentations and semi-formal job interviews. Pair with a polo or striped/patterned dress shirt for confident, sharp look.
For the most formal occasions, solid dress shirts are a way to make a positive statement to perspective employers and other important figures you will come across in college.  Complete the look with an appropriate tie, black or gray dress pants and coordinating dress shoes. Add a blazer/sport jacket if you want to add even more flair.
Striped/patterned dress shirts, like polos, can be worn for a variety of occasions. Being slightly less formal than a solid dress shirt, this is a look that can be worn with or without a tie, depending, of course, on the occasion.  Roll up the sleeves and pair with khakis for a stylistic, yet modern look that is sure to draw attention.
Ties. The poster child for men's style. Ties are an absolute must for formal occasions, but can also be warn to give an edge to semi-formal outfits that include striped/patterned dress shirts. When choosing a tie, take the shirt you're pairing it with into account. Solid shirts typically pair well with just about any tie, but try to avoid clashing a striped shirt with different patterned tie (polka-dotted, floral, etc).
Polos can be worn just about any time for any casual to business casual occasion. Polos provide a clean look and are much more comfortable to wear than stiff-collared dress shirts which comes as an added bonus. Depending on the occasion, polos pair well with jeans or khakis.
If you're unsure as to how well your outfit will coordinate with the formality of the occasion, to me, you have three options:
Stay home (always dependable)
Ask someone for advice
Say "screw it," wear it, and risk embarrassing yourself and everyone who knows you. (But that only happens in the movies, right?)