Haute Hawks: color pairings make the fall outfit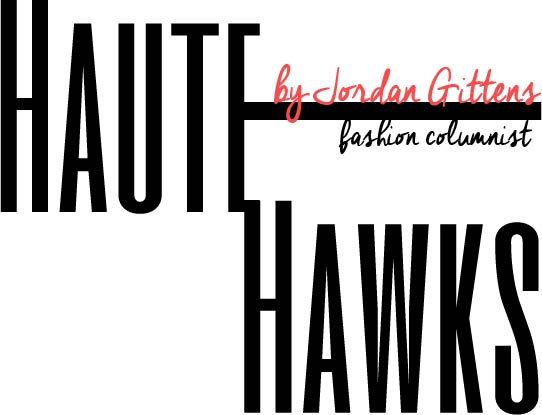 By Jordan Gittens
Oct. 14, 2015
The largest trend for this fall is juxtaposition. Most people hear that word and think literature, but I hear it and think color. This fall, use earth tones next to vibrant colors to give your wardrobe a whole new meaning.
The juxtaposition of color emphasizes poise and confidence.
Colors such as desert sage, stormy weather and oak buff mellow out the mood and appears cool and comfortable. Colors such as cadmium orange, cashmere rose and biscay bay bring into play bright colors that let others know that its wearer is confident and on the cuff with fashion. These colors work wonders when it comes to the traditional layering format as they complement each other.
The blues and greens in this color pallete work well with the pink and purples as they add a cooling touch to colors that typically excite the eye. Colors such as desert sage and oak buff can be used as natural tones to tone down bright color schemes.
Chunky, sparkly jewelry has made its way back into the world. Pair these with the right outfit and you can't go wrong, however, be cautious of over-accessorizing. Too much jewelry will make you look like a walking disco ball.
Ditch the fur on the inside of your UGGs for the fur on the outside. Look at designers such as Simone Rocha and Vionnet, they pair fur perfectly with leather, allowing you to look chic and sleek all at once.
Living in Wisconsin, we all know that later in the fall season gloves are a must. That's when we depend on designers Elie Saab and MSGM to provide us with gloves that don't leave our hands looking swollen.
High-waisted shorts are being thrown out the window and high-waisted pants are walking through the door. They allow for a slender silhouette, and they keep everything in place, allowing the look of longer looking legs.
If you kept your eye on Rihanna this past month, you'll have noticed her stunning number at the Dior show at Paris fashion week, an oversized jacket with thigh high leather boots. She may be the only one able to rock (or afford) designer thigh highs, but jackets are key and afforadable, especially in this state.
Oversized jackets lend the ability to look smaller while staying chic. Rock a military style, or even copy Rih and go for a light pink to bring a lady-like feel to the tragic jackets we see around these parts.