Bro… a guide to manly beer drinking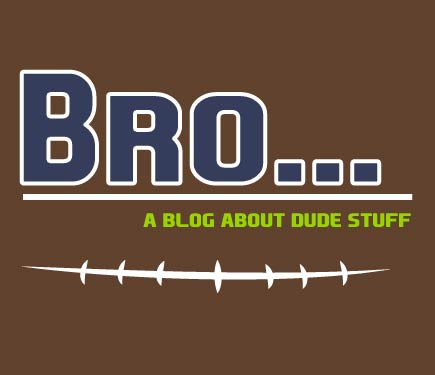 By Jordan Moser
Nov. 4, 2015
As underclassmen, we stuck to what we knew: cheap beer and vodka that made us cringe. And while these drinks likely hold a place in your heart as the foundation of great college memories, there is an entire world of alcohol, specifically beer, that is worthy of being explored.
With the many different classifications of beer, getting to know each one of them becomes a grueling task in itself. There are so many different varieties of beer that one could write a novel explaining the individual characteristics of each classification. And by chapter two of said novel, the reader would be so overwhelmed with words like "hops," "malt" and "yeast," that they would probably be inclined to go buy a case of beer and binge drink rather than reading about them.
Basic beer knowledge is quite useful. I have listed characteristics of lagers and ales, the two beer families into which every brew can be sorted.
Lager
Brewing process: The yeast is activated in cold temperatures, typically between 38-50 degrees Fahrenheit.
Taste: Light, crisp, smooth; relatively low alcohol content
Examples: Budweiser, Coors, Miller and other mass-produced brews
Serve lagers cold, somewhere between 38 and 45 degrees Fahrenheit.
Ale
Brewing process: The yeast is activated in warmer temperatures and brewed accordingly between 55 and 70 degrees Fahrenheit.
Taste: Complex flavor, occasionally fruity or bitter; slightly higher alcohol content than lagers
Examples: Spotted Cow, Blue Moon, Redds; most microbrews fall into this category
Ales are best served warmer than lagers, between 45 and 55 degrees Fahrenheit.
Ultimately, the best way to expand your beer knowledge is to experiment with many different kinds. While this could be an endeavor that requires a lot of time and money, there are ways to make beer sampling cheap and efficient.
One way to do so is to take a tour of a brewery. Many Wisconsin breweries such as Leinenkugel's in Chippewa Falls or the New Glaurus Brewing Co.offer year round brewery tours as well as beer samples for guests at very low prices. This allows tour groups to learn about the brewing process and broaden their beer-drinking pallets.
Another way to accomplish this is by ordering beer flights at local brew pubs. Microbreweries are constantly trying to promote their products. As a result, many offer beer flights that typically cost just as much as a typical glass of beer.
A beer flight consists of four smaller glasses that can have up to four different microbrews, if you wish. Bartenders at these pubs strongly recommend flights because you are more likely to figure out which beers you do and do not enjoy.
One is bound to come across some strange and unusual tastes as they seek the holy grail of beers, but if the inevitable result is getting a little tipsy, there is no reason not to get out of your comfort zone.
Cheers! Please drink responsibly.